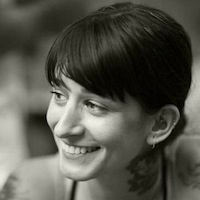 Filed by Jessie Dean Altman

|

Jul 20, 2016 @ 1:30pm
The proverbial buck has to stop somewhere, and in the case of Melania Trump and the Plagiarized Speech, it's with Trump speechwriter Meredith McIver. According to the Washington Times, McIver offered to resign from the campaign, but Donald Trump refused to accept her resignation, describing the plagiarism as an "innocent mistake."
McIver allegedly said,
"I apologize for the confusion and hysteria my mistake has caused. . . I did not check Mrs. Obama's speeches. This was my mistake and I feel terrible for the chaos I have caused Melania and the Trumps, as well as to Mrs. Obama. No harm was meant."