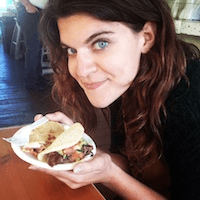 Filed by Kelsey Solywoda

|

Mar 06, 2017 @ 12:58pm
St. Patrick's Day is just a couple weeks away, and everyone is getting ready for the celebration. Team Trump even released a special edition, St. Patrick's Day "Make America Great Again" hat. Super festive, right?! Too bad it has just one little mistake. See if you can find it.
Got it yet? Let's take another look.
Give up? The clover on the back of the hats has four leaves, while the shamrock, the symbol of Ireland, only has three. That's actually a four-leaf clover.
Seems like a small mistake, right? Not on the internet! Twitter users quickly noticed the error, and were quick to point it out to Team Trump.
President Trump declares more fake news. Everyone knows that shamrock has four leaves not three as implied by troublemakers.

— Jake M (@JmScania75) March 6, 2017
The Irish aren't so thrilled about being associated with Trump.
https://twitter.com/AnneOGM/status/837808581005172736?ref_src=twsrc%5Etfw
And one of these non-shamrock hats will only set you back $50! What a bargain!
Maybe it's not too late for a re-print. (They should probably fix Trump's inauguration poster while they're at it, too.)