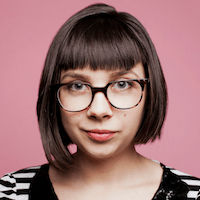 Filed by April Lavalle

|

Dec 15, 2016 @ 10:23am
Former reality star and future United States President Donald Trump loves television. In fact, the President-elect announced that he will continue producing TV shows in his "free time" while in office, essentially proving that he has no idea what being President actually entails. So we will soon have Trump produced media, Trump buildings, a Trump-led government, and Trump brand clothing in stores...getting scared yet?
The only thing Trump seems to love more than TV is Twitter, so it is only fitting that the hashtag #TrumpTelevisionShows was born to come up with some creative Trump-ified titles of shows you would probably never want to watch. Here are the 20 funniest.
1.
2.
3.
4.
5.
6.
7.
8.
9.
10.
11.
12.
13.
14.
15.
16.
17.
18.
19.
20.