With the launch of the campaign website for twenty-two year old NY State Senate candidate Mindy Meyer, we now know what it would look like if elections were held exclusively on Myspace. Her tagline "I'm Senator And I Know It" might seem random, until you visit the website and the LMFAO track "Sexy And I Know It" pumps from your computer speakers and beats the political contributions out of you. There's no way to turn down the music on the website, just like there's no way to turn down the UV rays on this tangerine-skinned political firebrand's tanning bed. Just from reading the opening blurb on her site, we might have finally found a candidate who has "no experience in corruption." Take a gander of some of the screenshots from the site below and find out what's going to happen when the stars of "My Super Sweet Sixteen" start running the country.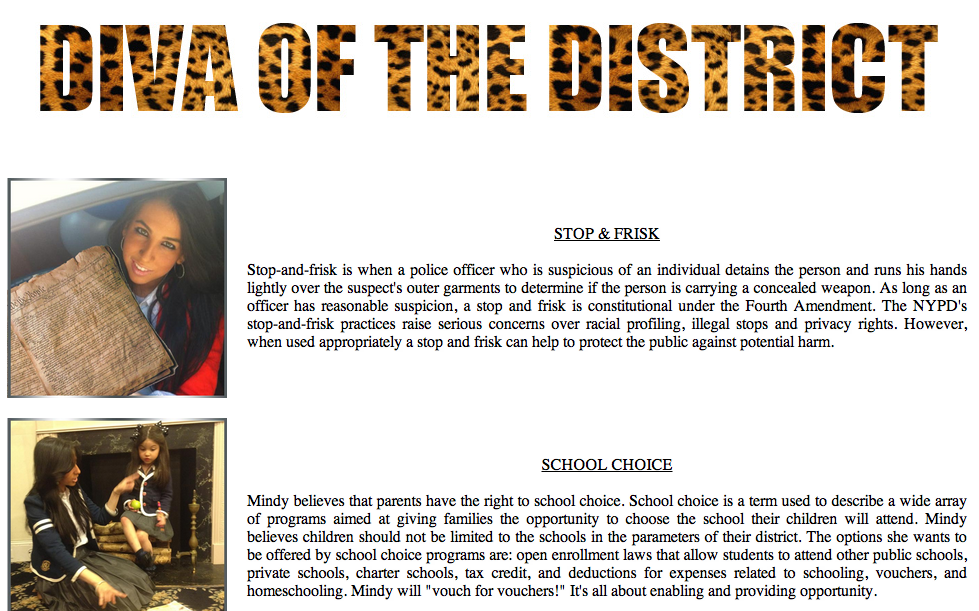 Obama is kicking himself for not titling his issues page, "Diva Of D.C."


We suppose a "Hunger Games" pose to address poverty is better than a "Twilight" pose to address the need for more blood banks.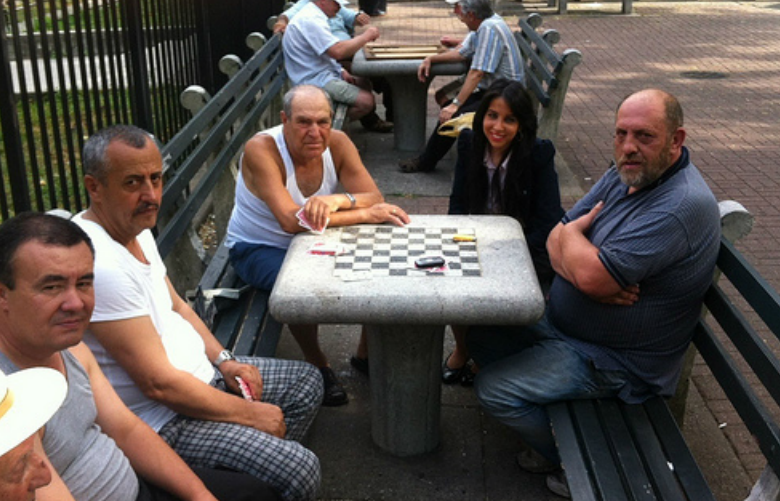 Mindy winning over her future constituents.