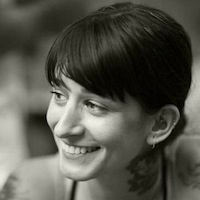 Filed by Jessie Dean Altman

|

Sep 12, 2016 @ 1:20pm
On Sunday, Hillary Clinton left the 9/11 Memorial Service at Ground Zero early and quite suddenly, claiming to be "overheated." After video footage of her appearing unsteady on her feet and collapsing into the arms of secret service agents began to circulate, the media started to speculate, as it does, about the the general state of her health, while a large portion of the Republican party began gleefully planning her funeral. Later, it was revealed that Clinton had been diagnosed with pneumonia on Friday, but neglected to disclose it to the public (WHAT ELSE IS SHE HIDING?). Eventually, the sickness caught up with her and knocked her on her ass, which is pretty much what pneumonia does.