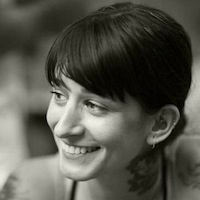 Filed by Jessie Dean Altman

|

Dec 05, 2016 @ 8:30am
Despite saying he wouldn't take a position in Donald Trump's White House cabinet due to his lack of government experience, Ben Carson has been named the new Secretary of Housing and Urban Development (HUD). As a creationist, Carson probably believes cities are built by god, not humans, but I'm sure it's fine. Here's what funny people on Twitter think about Trump's latest pick.
1.
Fun fact: Ben Carson's skull contains no brain cells and was built by the ancient Egyptians to store grain.

— OhNoSheTwitnt (@OhNoSheTwitnt) December 5, 2016
2.
The only experience Dr. Ben Carson has with HUD is that he owns a home, so now I'm applying for CEO of Apple because I own a phone.

— Nick Jack Pappas (@Pappiness) December 5, 2016
3.
Donald Trump nominated Ben Carson for HUD secretary. If Carson ever wakes up from his coma, he's going to be so excited.

— Spencer Robinson (@13spencer) December 5, 2016
4.
Having admitted he's unqualified it's crazy that Ben Carson has managed to climb his way to the top of the nation's grain storage unit

— Orli Matlow (@HireMeImFunny) December 5, 2016
5.
how is trump racist if he appoints ben carson to a position he isn't even qualified for so that he can appear not racist??

— ceeks (@70Ceeks) December 5, 2016
6.
By choosing Ben Carson to lead HUD, Trump's message is "Look, a black. Diversity achieved."

— The Rude Pundit (@rudepundit) December 5, 2016
7.
8.
9.
10.
"Who should be the next secretary of the Department of Housing and Urban Development?"
TRUMP: Did you say "urban?" Oh, I get it. Ben Carson

— Sam Reid (@SamReidSays) December 5, 2016
11.
Congrats to Ben Carson on his appointment to Secretary of Getting On The Bus For The Sole Purpose Of Asking The Driver For Directions

— Erin 🎶Gloria🎶 Ryan (@morninggloria) December 5, 2016
12.
BREAKING: Ben Carson says he's "excited to head up whatever HUD stands for"

— Rex Huppke (@RexHuppke) December 5, 2016
13.
Ben Carson's biggest achievement as Secretary of HUD will be taking one apartment and carefully separating it into two apartments.

— Josh Gondelman (@joshgondelman) December 5, 2016