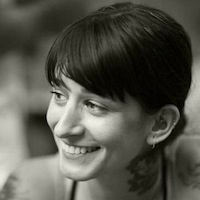 Filed by Jessie Dean Altman

|

Apr 14, 2017 @ 8:33am
Dr. David Dao, the United Airlines passenger who was roughly dragged off a plane by police officers, has apparently been compared to civil rights hero Rosa Parks. And not everyone is too pleased about the comparison.
The video of David Dao being forcefully removed from the flight went viral this week for its extreme treatment of a paying customer who was already seated the plane. The United flight was thought to be overbooked, but it turned out they just didn't have enough seats for several airlines employees, so four people were asked to leave the plane. When Dao, who had supposedly been chosen at random, refused to leave his seat, Chicago police intervened—hard.
During a press conference concerning the incident, David Dao's lawyer, Thomas Demetrio, revealed that he'd gotten an email from someone saying that Dao was "an Asian version of Rosa Parks," according to USA Today.
A few people on Twitter also made the same comparison between David Dao and Rosa Parks.
Something about the "Re-accomodated Passenger" on @united has a strong Rosa Parks kinda vibe to it. Just me?

— Jeffrey (@STLStretcH2) April 11, 2017
*The* Rosa Parks moment of 2017: a paying passenger on a United airlines flight has his head smashed + gets dragged off. Disgusting
United

— Jude Fleming (@flemingjude) April 11, 2017
If you can't see the parallels btwn the doctor's removal from the #United flight & Rosa Parks' removal from her seat, IHDK what to tell you.

— DesieSpeaks (@DesieSpeaks) April 10, 2017
But not everyone on Twitter felt the same way about that.
Don't ever call that United passenger "the modern day Rosa Parks" please do not reach

— K 👑 (@KLCHII) April 13, 2017
This guy was a victim and I hope he sues the fuck out of United and CPS and gets paid. But, he's not Rosa Parks. Just don't.

— Calvin Starnes (@CalvinStarnesOG) April 14, 2017
We don't really need a lesson on why comparing the incident on the United Flight to Rosa Parks would be inappropriate, right?

— Kayla Reed (@iKaylaReed) April 14, 2017
Dear Cable News,
Please dont compare Dr. Dao (guy dragged off United Airline's plane) to Rosa Parks... Ever.

— Mike Griffin (@votegriffin) April 14, 2017
Nah fam, USA Today ain compare the Asian doctor United dragged to Rosa Parks.. did they learn nothing from Pepsi

— Galagher Grasshopper (@hardwoodal) April 13, 2017
Assad is not Hitler.
Trump is not MLK.
United Guy is not Rosa Parks.

Maybe we can just stop using people as measuring sticks?

— John Jack O'Brien (@obrienjohnjack) April 13, 2017
Two things can be true at the same time. United could have handled that a lot better and that guy could not be the next Rosa Parks.

— Vegas Fanboy (@VegasFanboy) April 10, 2017
In case it's not completely clear why the comparison isn't really an accurate one, Rosa Parks' niece, Urana McCauley, made a video for TMZ explaining the difference.
She agrees that what happened to Dao was "wrong" and "definitely a mistreatment of him," but she explains, "What Dr. Dao was going to do was probably change the policy of United Airlines, but actually what my aunt did was change history."