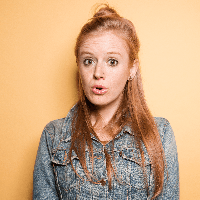 Filed by may wilkerson

|

May 08, 2017 @ 6:40pm
After the House of Representatives voted to repeal Obamacare last week and replace it with "Trumpcare," millions of Americans are poised to possibly lose their health insurance. And not to be morbid but, frankly, without health insurance people will die. Maybe a lot of people.
Depressing, right? But here's the good news: if you do die from losing your health insurance through Trumpcare, aka the AHCA, you can now get back at the GOP from beyond the grave. Silver linings!
Zoey Jordan Salsbury, a college student at American University, has created a website called Mail Me to the GOP that allows you to mail your "ashes" to the GOP congressperson of your choice if you die from the AHCA (aka Trumpcare).
All you have to do is fill out a quick online web form and then eventually die. And boom!
Sallsbury says the website was inspired by this viral tweet from writer Nicole Silverberg:
if I die because of TrumpCare, mail my body to Paul Ryan's house

— Nicole Silverberg (@nsilverberg) May 4, 2017
On their website, Mail Me to the GOP explains:
"Millions of Americans rely on protections and coverage from the Affordable Care Act, or Obamacare. The Republicans new bill will gut these protections and many will die.They deserve to know it. Fill out our form and we'll help you get papers in order to send your ashes to a GOP member of Congress if you pass."
A CBO estimate on an earlier version of the bill found that about 52 million people would be uninsured by 2026 under AHCA, compared to an estimated 28 million under the Affordable Care Act, or Obamacare.
If this is too dark for you, definitely don't check out the section of the website called "Reasons Why We Will Die" where dozens of people have shared their own pre-existing conditions that could leave them unable to afford insurance, and other reasons the AHCA could, well, kill them.
They're probably worth a read, especially if you're still on the fence about Trumpcare.
Mail Me to the GOP has been a big hit on Twitter. And apparently some people already had this idea:
Many others like the idea in theory, but feel that cremated ashes won't send a strong enough message.
And this lady has a similar idea:
Of course, the GOP could avoid this mess by just letting the American people keep their health care. But why would they do that?