The White House's spin on the Rob Porter domestic abuse scandal continues to spin out of control.
Today, under oath at a Senate Intelligence Committee hearing, the Trump-appointed FBI Director Christopher Wray told senators that the bureau had warned the White House about Porter's shady background check on four separate occasions.
Wray's testimony directly contradicts the White House's version of events. Last week, deputy press secretary Raj Shah insisted that "The White House had not received any specific papers regarding the completion of that background check."
"Nuh-uh," said Wray today, in more respectable words. According to the FBI, the FBI started telling the White House their findings as far back as last March. Still, the White House kept the domestic abuser on and gave him classified material.
Caught in a lie by the FBI, at today's press briefing, Sarah Sanders decided to say that just because the FBI and the White House are saying different things, it doesn't mean that the White House is lying.
She insists that the White House security office may have known about Porter's history, but that doesn't mean anyone else did.
A lot of people aren't buying it.
Is the White House's story a Beatles song? There are just SO MANY VERSIONS OF IT!!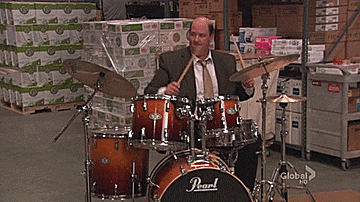 Check back in tomorrow, when there will certainly be a new story from the White House.