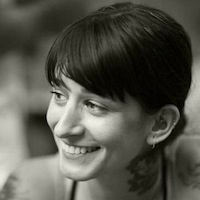 Filed by Jessie Dean Altman

|

Jan 13, 2017 @ 9:22am
The one thing that drives Donald Trump completely batshit (besides Hillary Clinton's emails) is not being popular. He lost the popular vote by the largest margin ever, he can't get anyone to play his upcoming inauguration, the "dress stores" in D.C. are not sold out, and now it comes out that there are hundreds more requests for bus parking permits for the Women's March scheduled for the day after Donald Trump's inauguration than there are for the inauguration itself.
Trump even lies about DC dress shops being sold out of inaugural gowns. No lie is too big or too small for this man. https://t.co/rYGnqeKasP

— Steve Silberman (@stevesilberman) January 9, 2017
According to Fox News, the District Department of Transportation has received 393 bus permit applications to park at RFK Stadium on January, 20. Meanwhile, the company handling permit requests for the Women's March, Events, DC, has received 1,200 RFK (which has a capacity of 1,300) permit requests for the following day.
It's pretty clear who the "loser" is in this situation.