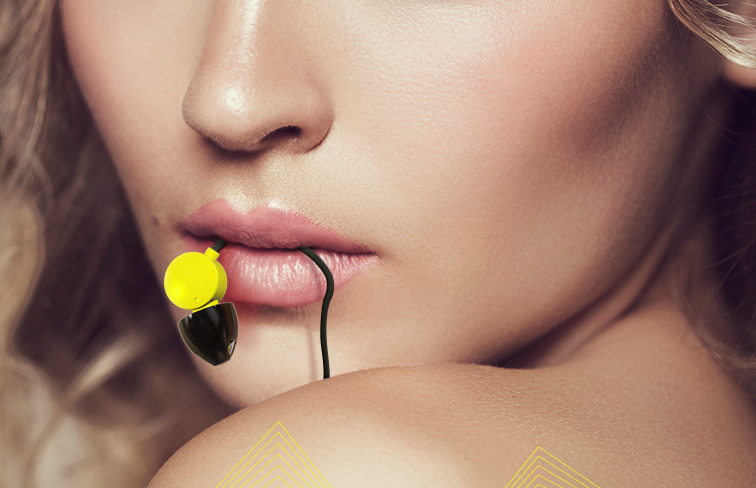 Silly lady, your porn headphones are supposed to go in your ears! (via LOVEPALZ)
Love watching porn but hate when you miss some of that riveting dialogue? Porn headphones!
Think those fake tits are hot but her voice sounds whiney? Porn headphones!
Need an excuse to watch more porn? Porn headphones!
From LOVEPALZ, the Taiwanese makers of Hera and Zeus, automated air pressurized genital stimulators for men and women (respectively), comes Ladobie, headphones specifically designed to enhance the listening experience of porn. It's about goddamn time. LOVEPALZ claims a pair of Ladobies will enhance both male and female voices to sound more pleasing, as well as make sure you don't miss a single lick, moan, or exhale. Just because you are into amateurs, it doesn't mean your ears are.
According to this study I read to make myself feel like a real journalist, auditory sensation is a significant factor to the sexual experience, especially for heterosexual women. I personally don't think I'm ready to feel like I'm in the same room as the performers I'm watching, but at least now it's an option. Not to mention it is priced at a very reasonable $39. Ladobie could conceivably replace a more expensive set of headphones and deliver your regular music with a special hint of porn. 
(by Myka Fox)