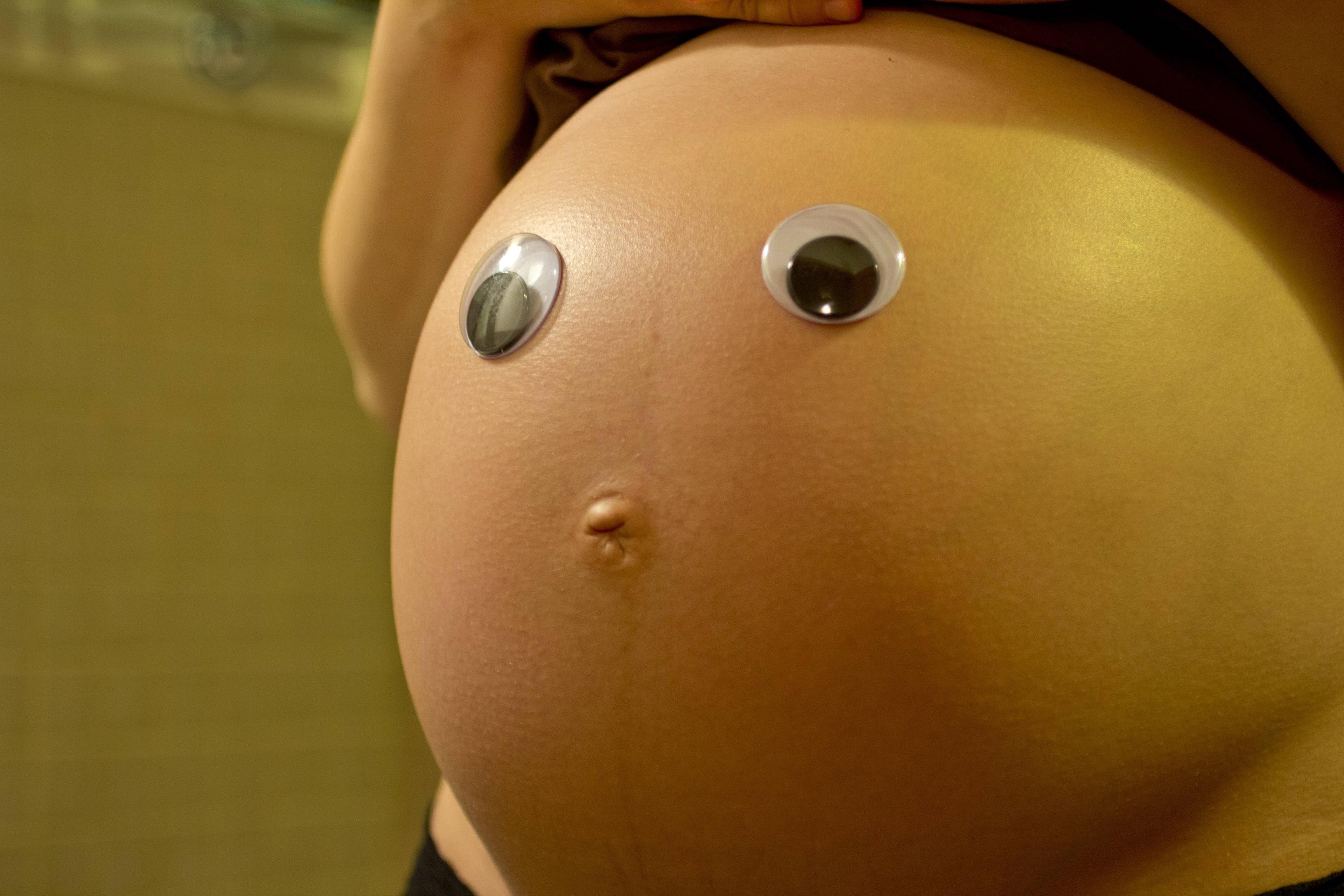 Googly baby is googly. (Via)
Since it's summer and everyone's bored witless, the world is on high alert right now, waiting for Kate Middleton's kid to slide out of her body and start waving its impotent little hand at the masses. Instead of trying to find a reason to care about one imminent birth of a spoiled brat, take a break with these far more clever moms and their ingeniously decorated baby bellies.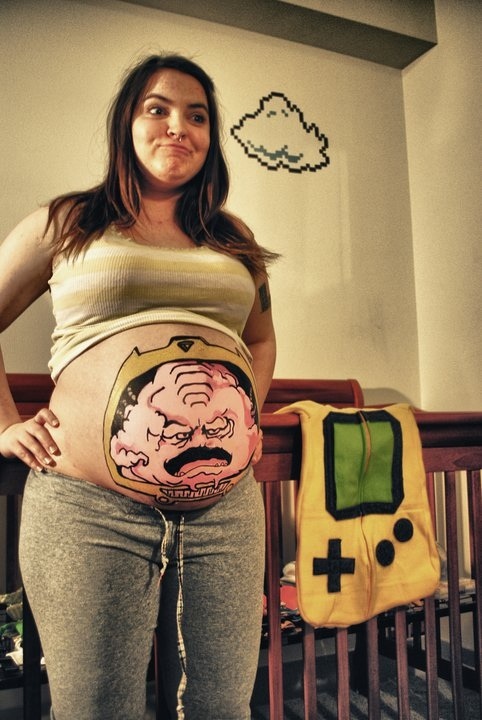 The baby is going to spend a lot of time asking those parents to be more mature. (Via)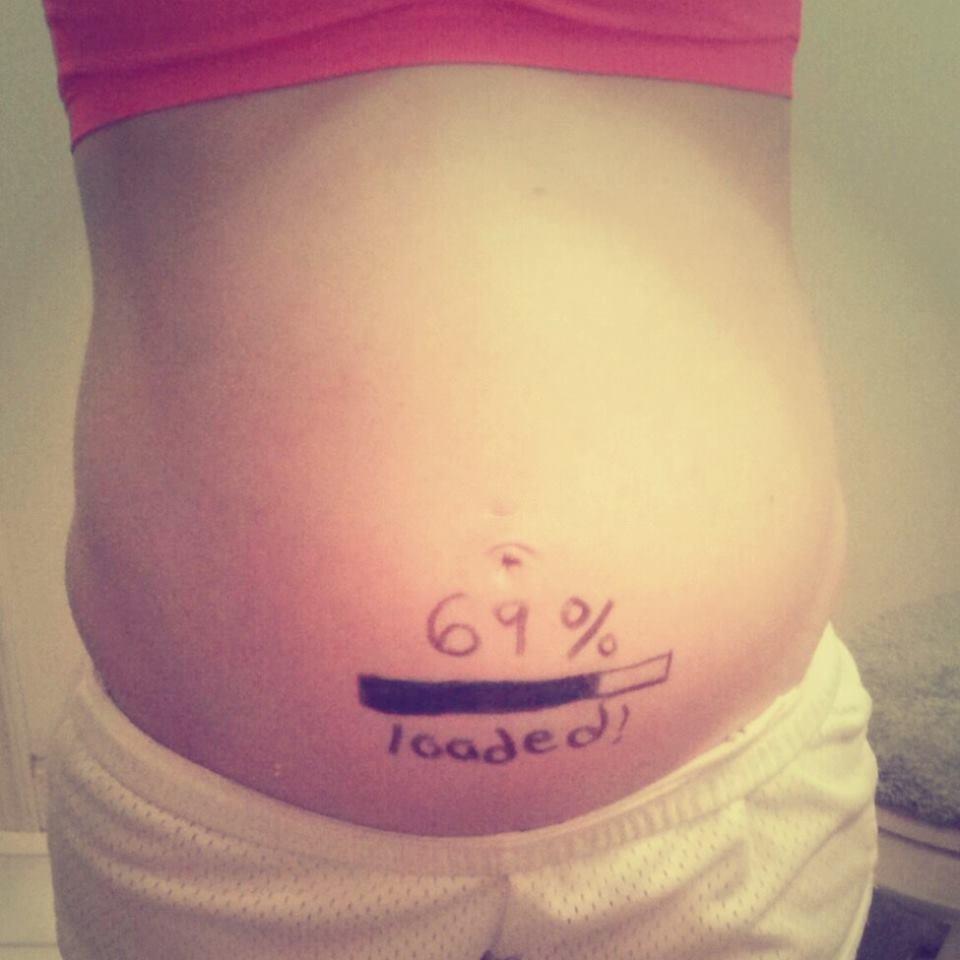 Ugh. Get that womb to a stronger wifi signal! (VIa)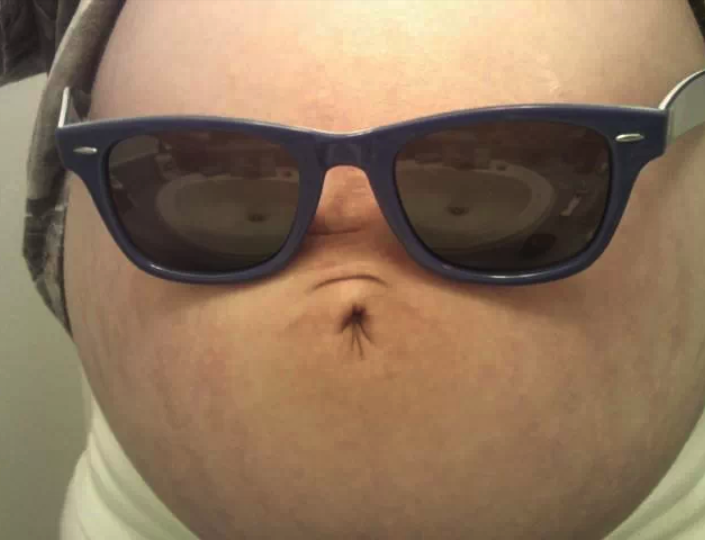 Too cool for the amniotic pool. (Via)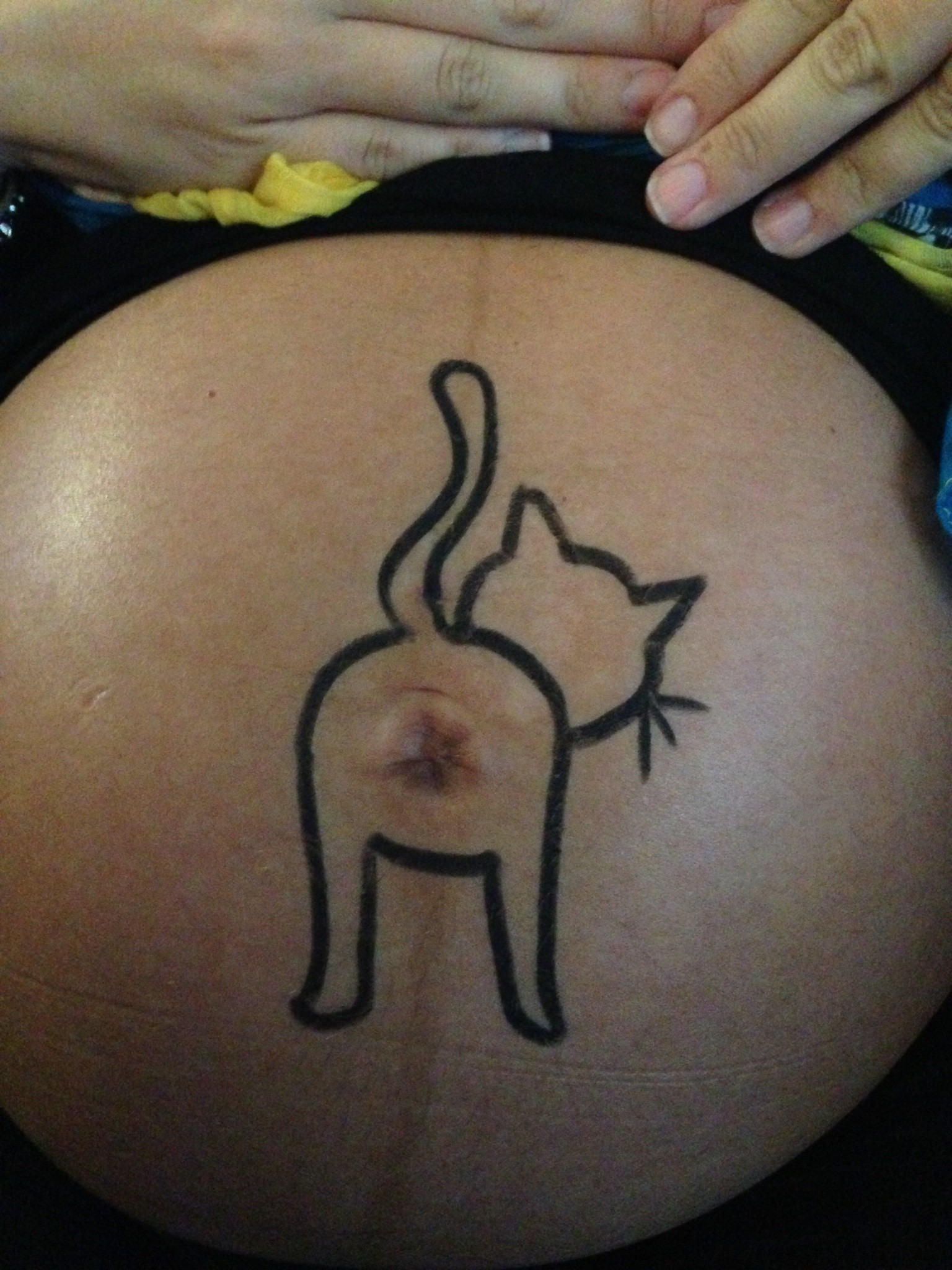 Some babies are the cat's meow. Others, not so much. (Via)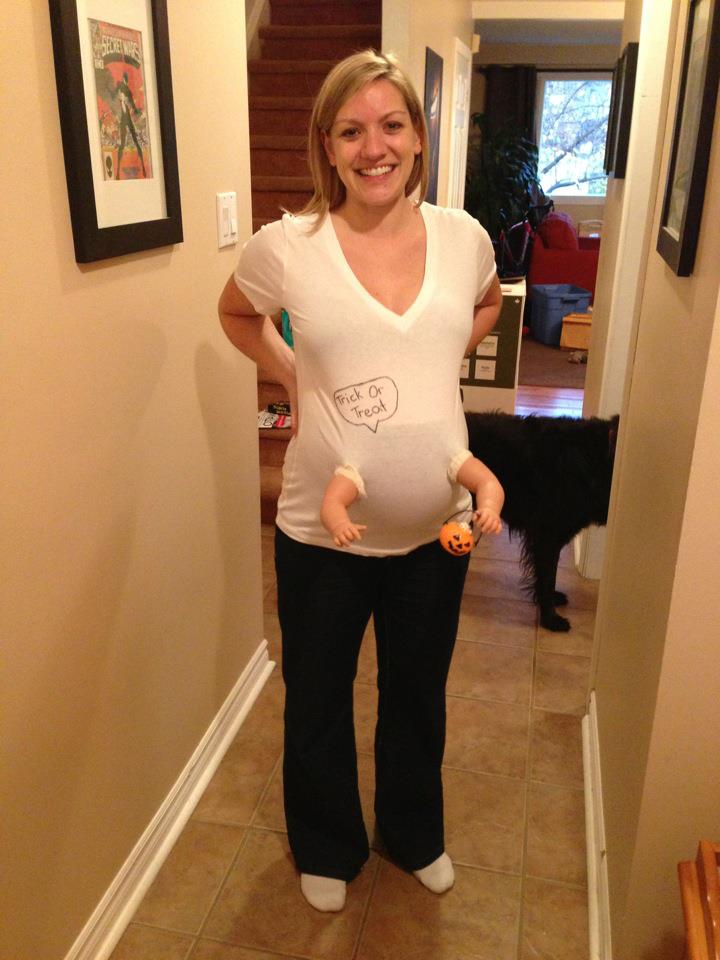 That baby is super-impatient. (Via)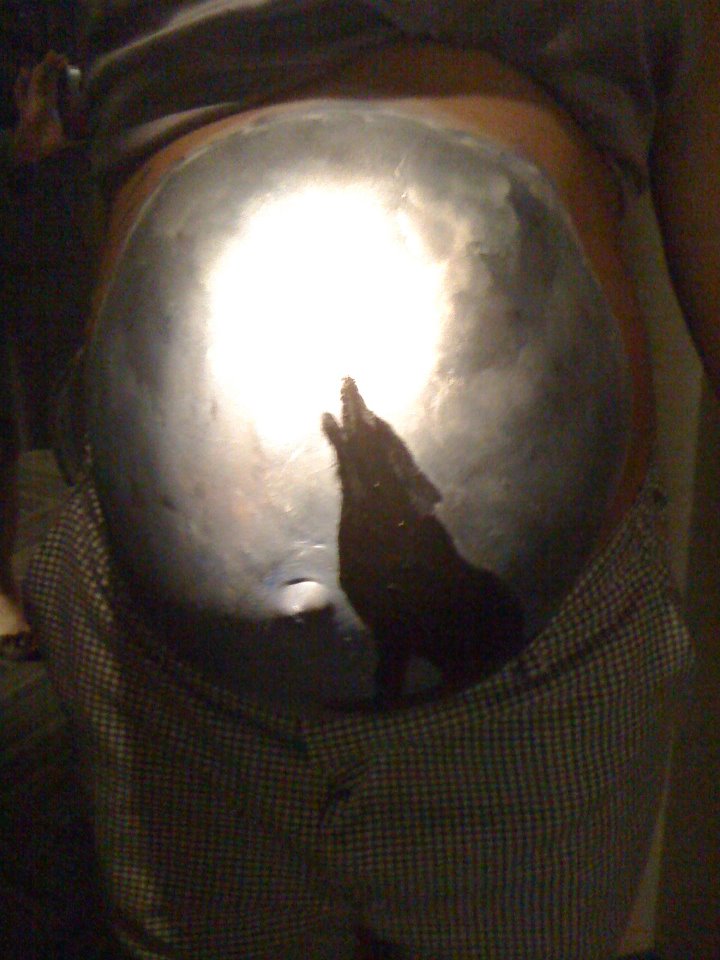 Hard for a baby not to feel like a lone wolf up in there (twins excluded). (Via)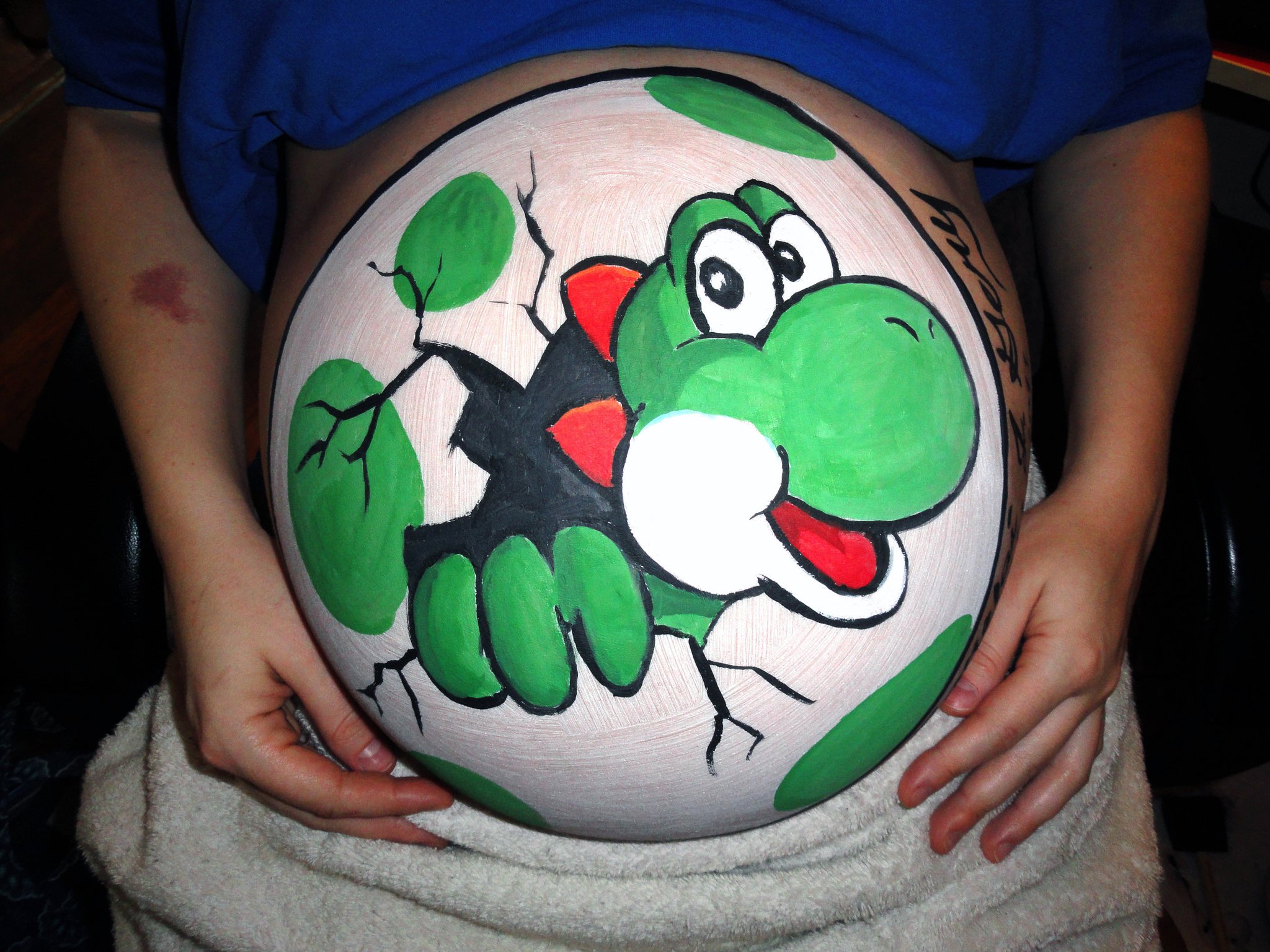 You should never have sex with videogames. (Via)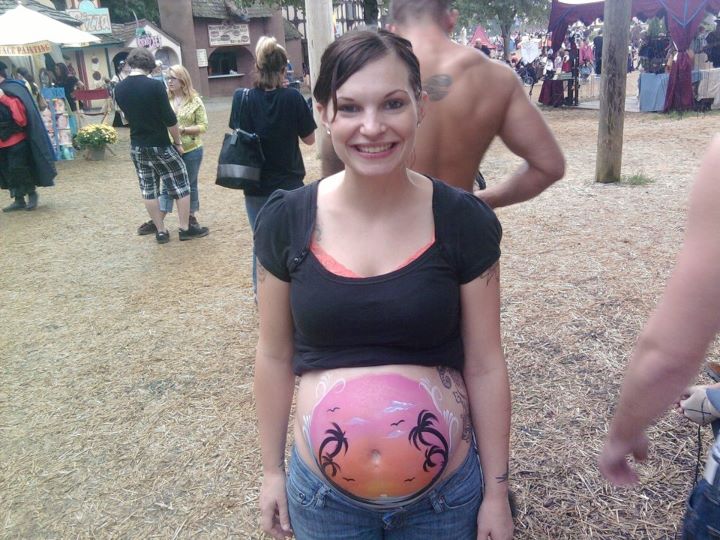 This baby was into Ocean Pacific tee shirts way back in the womb, bro. (Via)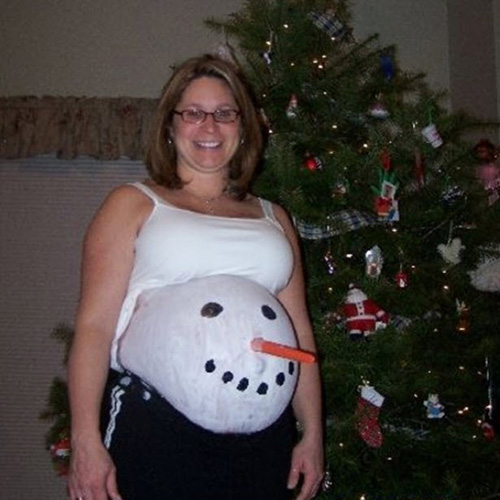 Induce that baby before it melts!
(By Bob Powers)