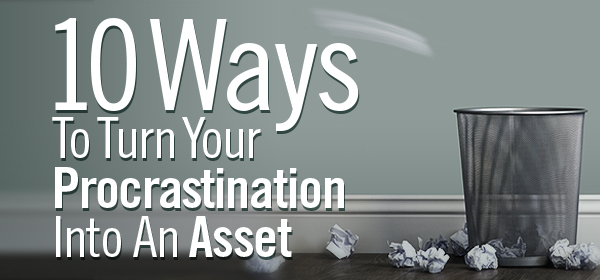 You've read plenty of articles – "Beat Your Procrastination!" "Be Productive... Today!" – but nothing seems to change, and nothing seems to get done. It's time to stop fighting the urge to procrastinate and learn to harness it. Here's how:
1. Structure your priorities for success! Big looming projects can provide a great motivator for working through your backlog of small-but-necessary items, like yardwork, emails, and home improvements. Now that you've gotten all those out of the way, you're 40, and none of this matters!
2. Procrastinators, without fail, will burn through exactly as much time as they give themselves to work. Set your next deadline far beyond your life expectancy and live forever, doing bullshit.
3. Want to lose weight? Try only rewarding yourself with fatty snacks after you've accomplished an item on your to-do list. Your procrastination will put such indulgences perpetually out of reach, leaving you in the endless state of tantalizing agony you know you deserve.
4. Procrastination can take a psychic toll when you keep using negative statements and self-abuse to try to motivate yourself. Instead, use them to build up a scab over your heart, so nothing can ever hurt you.
5. The impulse to procrastinate substitutes instant gratification for long-term goals. You know what resolves that conflict? Any kind of addiction at all. Welcome to a world of possibility.
6. Television is a more crucial part of the cultural conversation than ever, so every time you re-binge-watch Orange Is The New Black, you'll have something new to say. God knows you could stand to be more interesting.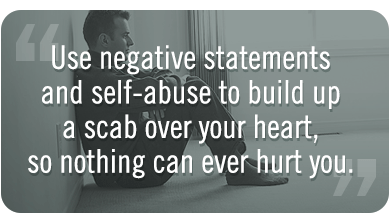 7. Psychologists believe we use procrastination, in part, as a defense mechanism so we don't have to confront our fear of failure. These so-called "experts" seem to have forgotten, though, that fear is super scary. Frightening, too. No thank you!
8. Prolific author and avowed procrastinator Raymond Chandler set two rules to ensure his productivity: You don't have to write, and you can't do anything else. Take a cue from Raymond and see what it's like to entomb yourself in a riddle prison.
9. Sometimes, the things you put off will naturally resolve themselves. Kinda makes you wonder how much would resolve itself without you there at all.
10. Procrastination has its downsides, sure, but consider this: Who in history do you most associate with insatiable drive, uncompromising discipline, and ruthless efficiency?
Now go. You're ready. Your new life begins tomorrow, probably.
(by Dan Abromowitz)