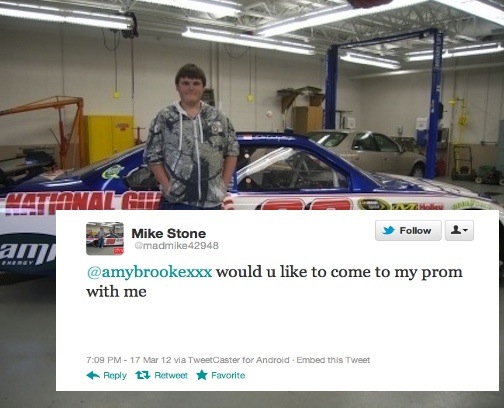 Some nineteen-year-old high school kid in Minnesota was apparently inspired by the videos of soldiers asking celebrities out on dates, so he decided to take it a few levels down and make it pervy. Mike Stone (pictured above) has been tweeting every porn actress on Twitter with requests that they fly out to Minnesota to be his prom date. It's a brilliant way to not just confirm the decision of the female classmates who turned him down, but also garner high-fives from those male classmates still willing to touch his hand. As you can see below, Mike Stone is nothing if not persistent.
He's tugging at their heart-strings.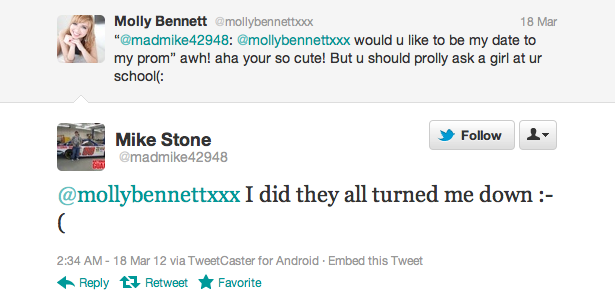 Here comes that classic Mike Stone game.

What do porn actresses love most? That's right, food and shelter.

Shit, he'll even put you on a jet, girl.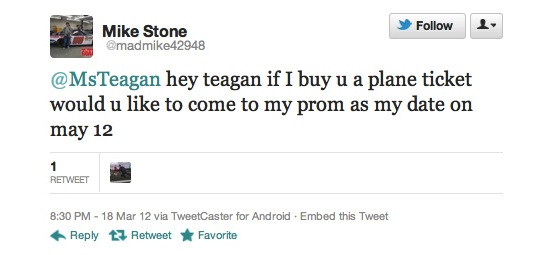 How can they resist? Free ride to Minnesota. Finally get away from the hustle and bustle of the Valley. Finally see the real Americans who masturbate to them. But wait, is this legit?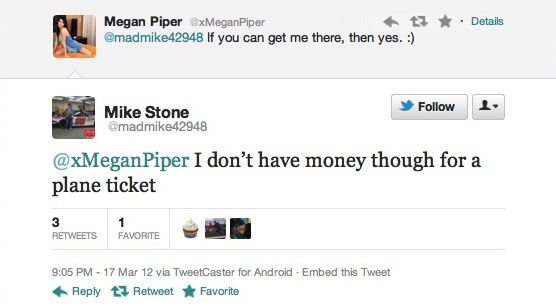 Oh come on, Mike! And wait, $364? You're making them fly coach? Don't they suffer enough indignity on the set?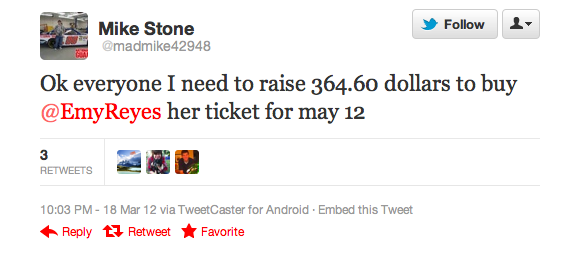 We guess you should just keep pounding the porn pavement, Mike. It's bound to work eventually.