1.

To be fair, his girlfriend had said, "I find it so romantic when people are forced to evacuate their homes." (via BBC)

Love. It makes us do stupid things, like plan big dumb public wedding proposals that have the potential not just to go wrong, but to go wrong in front of a whole bunch of people taking crappy cell phone videos. (Because you've never been truly humiliated until you've been humiliated on YouTube.) Check out these people who prove that all wedding proposals should happen in windowless, decoration-less rooms with no recording devices, no spectators, and absolutely no bodies of water or hot air balloons.
2.
He didn't find the ring, but he did noodle a catfish.

3.

This is actually an ad for IHOP. (via NJ.com)
4.
Day 4 of 12 Days of Giveaways: Free heartbreak!
5.

Some people just prefer Androids. (via Latest)

6.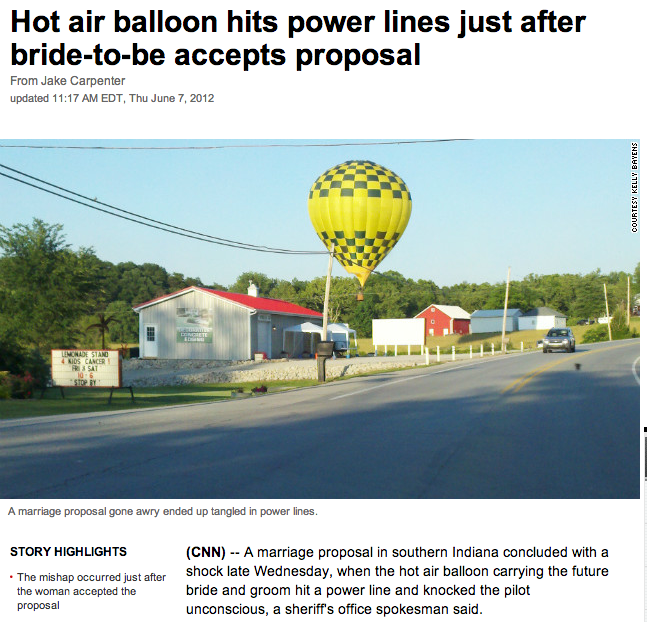 The pilot still curses their love to this day. (via CNN)
7.

He was so depressed he went into the locker room and shot himself with a tee shirt cannon.
8.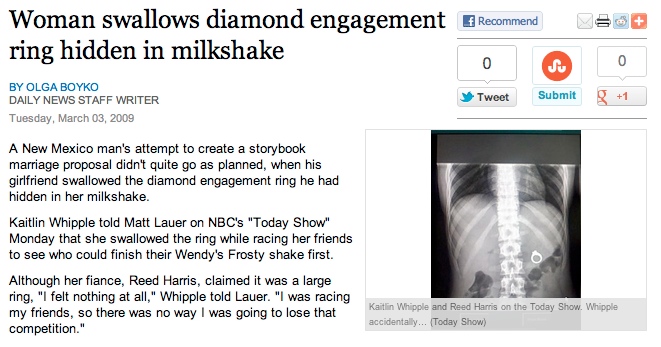 She's still pretty upset but, with a little time and a lot of Activia, it will pass.
(via NY Daily News)
9.

Maybe his first mistake was thinking, "I should propose marriage in front of a Cinnabon." (Sbarro is the classier choice.)
10.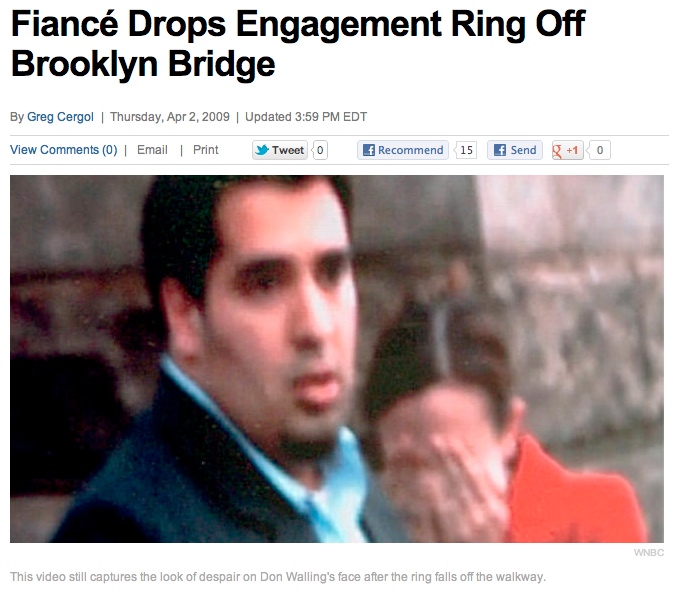 On the bright side, they got a free engagement announcement in the newspaper.
(via NBC Miami)
11.

Anybody who decides to marry someone because "it's the season" completely deserves this.
12.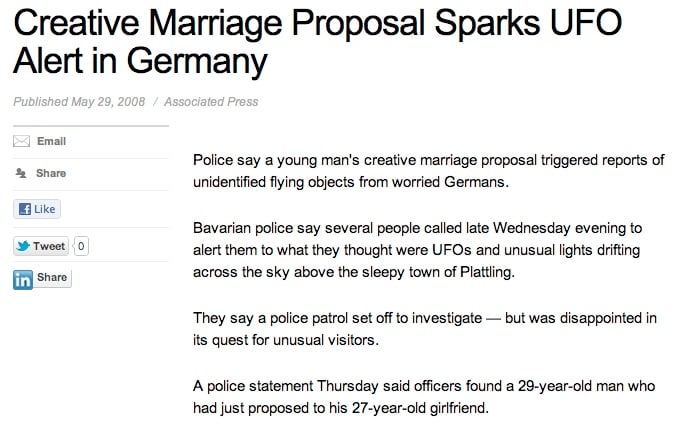 "We're not used to people doing things that are romantic." - Germany (via Fox News)
13.

Is it a bad sign when God turns his ocean into a giant fist and tries to tear the couple apart?
14.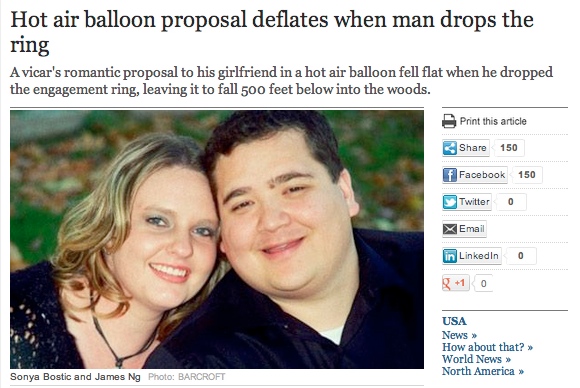 Believe it or not, this is only the second dumbest balloon-related engagement story on this list. (via The Telegraph)
15.

It's OK, man. There are plenty of other thirtysomething Australian women who dress like Justin Bieber in the sea.
16.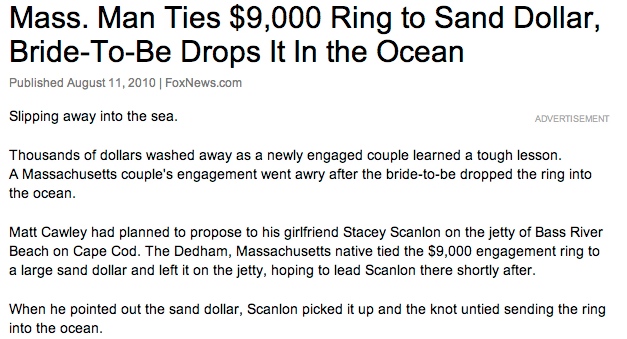 His attempt to buy a replacement ring with 9,000 sand dollars was unsuccessful.
(via Fox News)
17.

Where will you be when the Ambien kicks in? (Advance to around 1:20)
18.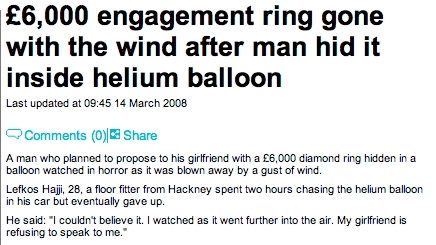 He learned a very important lesson about love. And an even more important one about science. (via Daily Mail)
19.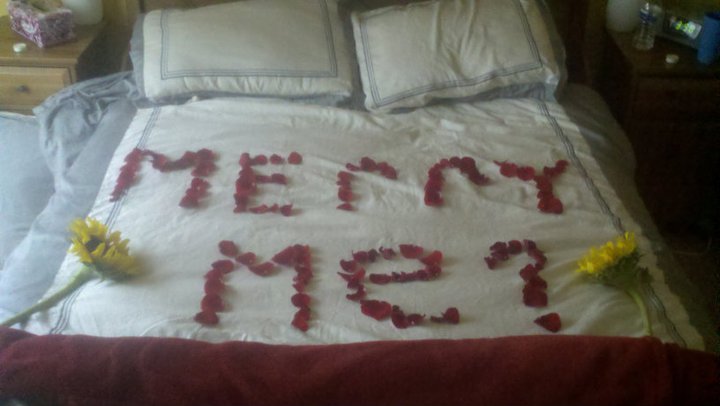 The photo of this man's proposal was sent to us by his cousin. Judging by his spelling skills, we assume the cousin is also the fiancé.