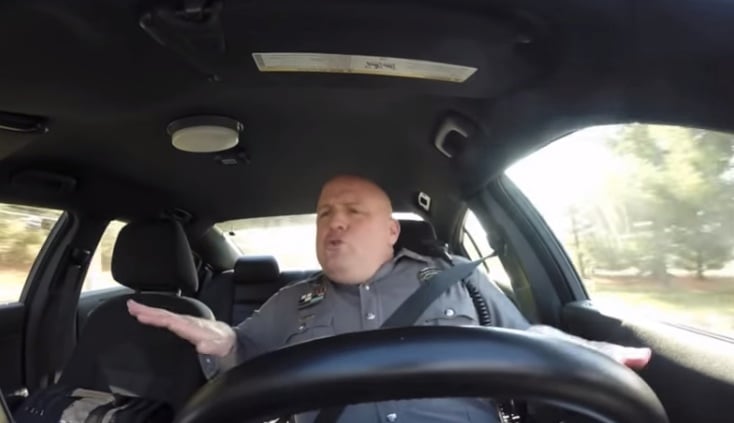 The clip below was posted yesterday to the YouTube channel for the Dover Delaware police department, purportedly capturing one of their uniform officers surrendering himself to the authority of Tay-tay's "Shake It Off."

"While reviewing our in-car cameras we tend to see some interesting things," the preface to the video state. The department has decided to share these things in a new series they're calling "Dash Cam Confessionals."
Whether the cop was really "caught" or this was all staged for a goof is left to your own Internet heart to decide. They certainly got the too-perfect "Hank from Breaking Bad" looking cop to portray their Swiftie, which might mean staged. But normally for these kinds of things, the person would at least take the time to learn all the words (he sits out some of the opening verses). However, his acting chops are evident at around 1:18 and 1:50 when he gets spotted by pedestrians and slips back into stoic civil servant mode.
I vote staged. Enjoyably so.