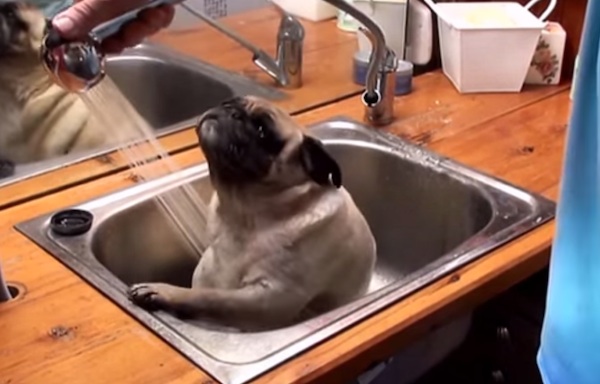 Dog knows how to enjoy the finer things in life.
You know that feeling when you've gone camping or gotten caught in a muddy rainstorm or just been too lazy to maintain basic personal hygiene for a few days, and you finally take a shower, and it feels absolutely amazing? That's how Barry the pug feels every single time he takes a bath.
He loves the cool water. He loves being soaped down by his Australian owner David. And he loves being towel-dried.
You will love watching him love it.