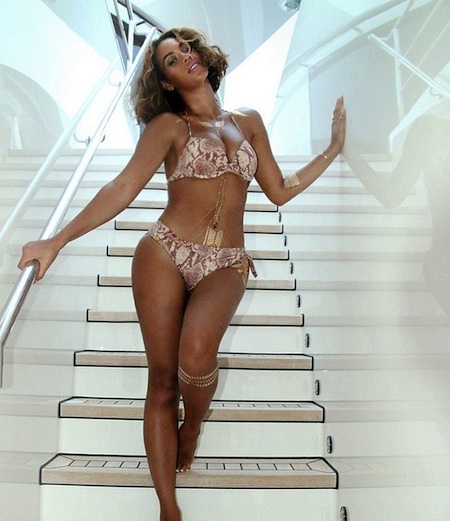 We demand more thigh! (via)
Beyonce posted two new photos to Tumblr showing her 33rd birthday celebration from last week, and fans and haters alike are speculating that she may have photoshopped her thigh gap. The only evidence they have is the hilariously distorted stair visible between her legs: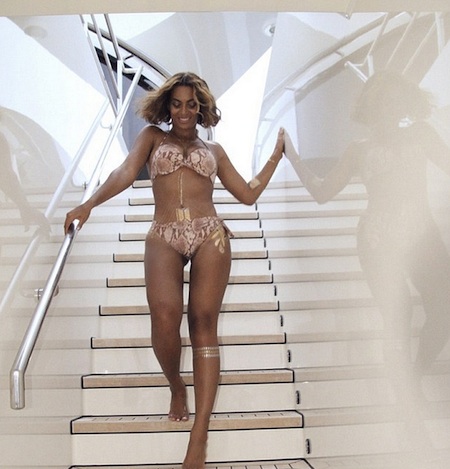 Probably a bad stair. (via)
We here at Happy Place are shocked that anyone could ever think Beyonce would want to photoshop a single hair on her perfect body, but we believe in the scientific method around these parts. That's why we're bringing you a special Happy Place Investigates: Should we be upset if Beyonce is photoshopping her thigh gap?