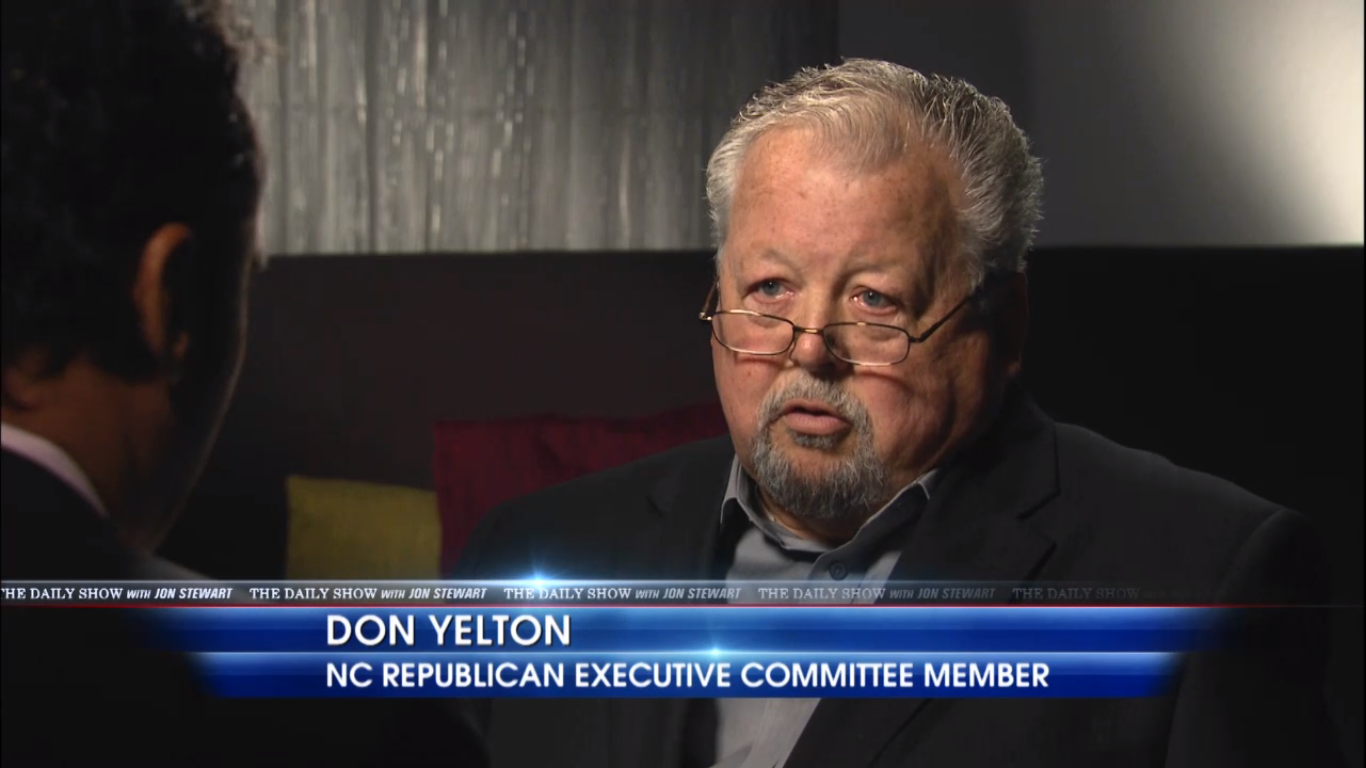 "If it's racist to think white people are better than black people, then fine. I'm a racist."
(screengrab via Daily Show)
In an interview on last night's Daily Show, Aasif Mandvi sat down with North Carolina Republican Executive Committee Member Don Yelton (above) and quickly learned that Yelton is bad at pretending not to be racist. Mandvi was talking to Yelton about North Carolina's controversial new voter ID law, which would require voters to show photo ID at the polls. The Justice Department is suing the state over the law, which it says will disproportionately affect minority voters.
Yeah, duh. Everyone knows that Republicans are only pushing for voter ID laws because they will theoretically hurt Democrats. But only Don Yelton is stupid enough to say that outright, along with a bunch of weird comments about how he's not racist because he has a black friend and a Facebook post showing Obama as a witch doctor targeted his white half. Oy.
Here's the clip:
 
(by Shira Rachel Danan)