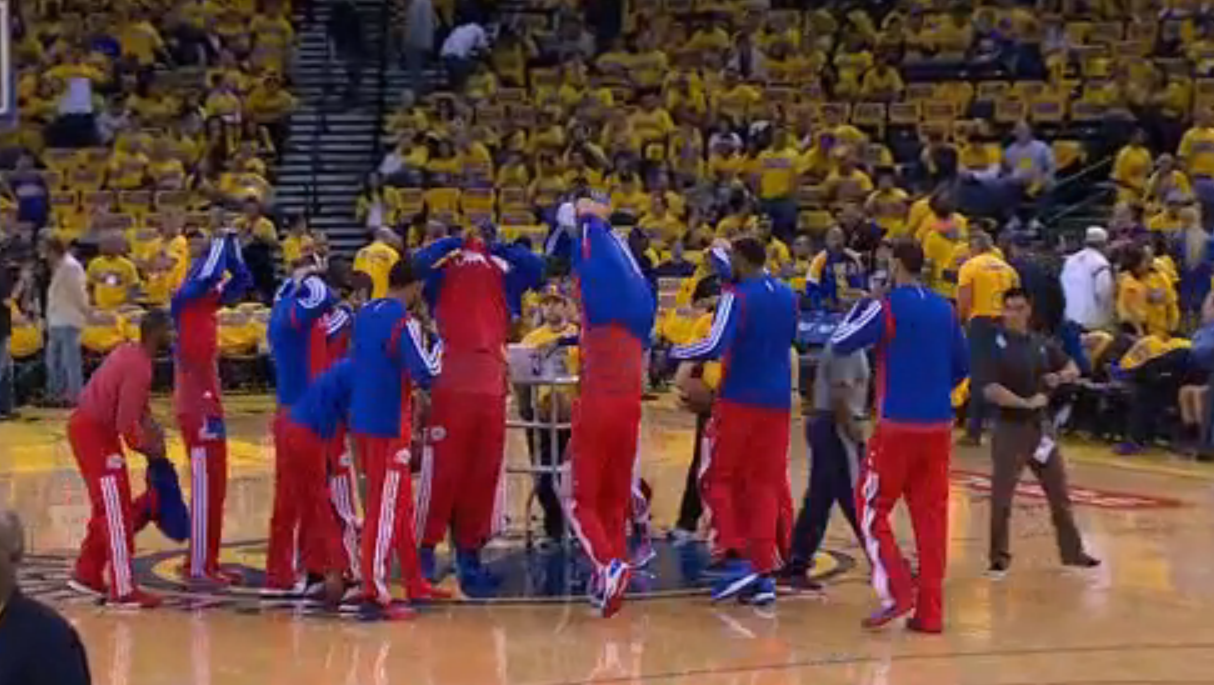 Today, we are all one color: faded red. (screenshot via ESPN)
You've probably heard by now of the vile racist remarks L.A. Clippers owner Donald Sterling left on the voicemail of his mistress, V.Stiviano (technically, I should still be saying "allegedly" left on his mistress' voicemail, but he has a long history of being a racist douche and keeping mistresses). If you haven't, you can catch up on the biggest story of the week here. Naturally, his players wanted to protest.

Fans of the Golden State Warriors continued to protest fashion by wearing bright yellow.