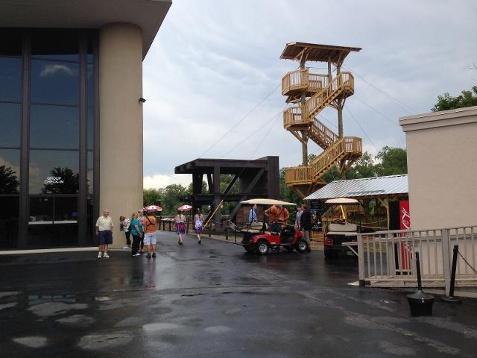 The site of the scientifically explicable incident.  (photo via WLWT)
A staff member at the Creation Museum in Petersburg, Kentucky suffered minor injuries yesterday when he was struck by a bolt of lightning that was not a sign from an angry and resentful God.
The staffer was clearing people from the new zipline at the park as storms moved into the area, and he had the random and definitely not divinely orchestrated misfortune of touching a lightning-charged object. The injured man was taken to a local hospital as a precaution, but his injuries were not serious, as they would certainly be if an omnipotent being had personally reached out and punished him for promoting falsehoods.
Every year in the United States, a sudden electrostatic discharge injures about 400 people, many of whom believe in evolution.
(by Shira Rachel Danan)