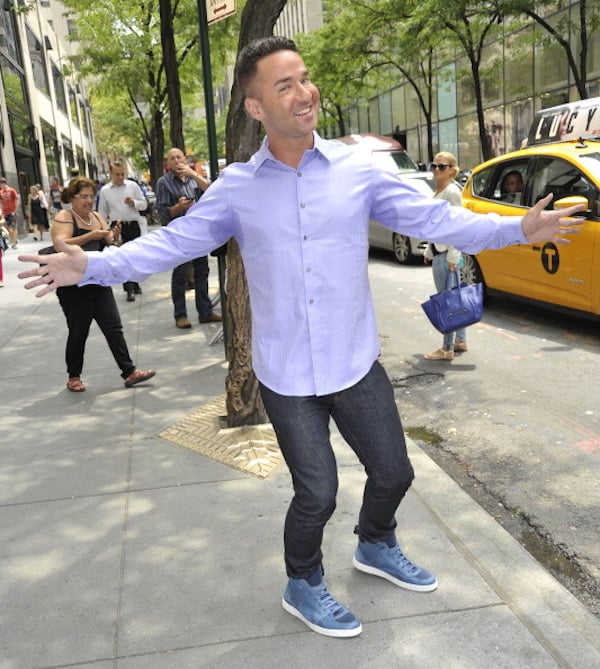 The Situation, indicating how much trouble he's in. (via Getty Images)
The Situation is not good. That's because Mike Sorrentino has been charged with filing false tax returns on nearly 8.9 million dollars of income. Investigators may have realized something was wrong when they noticed that the Situation has made nearly 9 million dollars. Because, c'mon, that's not right. But it's not illegal, unless you spend that money on cars, booze, and body spray, then write it all off as a business expense.
The IRS probably figured that a guy who calls himself "The Situation," and is famous for getting wasted and acting like an idiot might not be the brightest bulb when it came to handling his finances. I know that's technically not how it went down, I'm just saying this couldn't have been the toughest nut to crack.