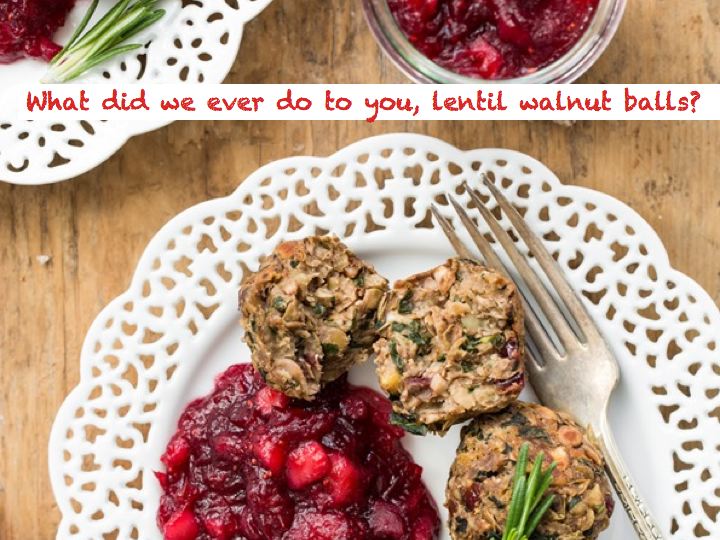 Serving these at your Christmas party would be blasphemous.
We're right in the thick of holiday party season, which has us all trudging through the snow to throw up in our friends' meticulously decorated homes. Maybe you're planning to host a get-together of your own. There can be a lot of pressure on a party host or hostess to do something a little special, a little different. So be careful not to fall into the trap of going overboard with lots of fancy ingredients and time-consuming recipes. Remember: your friends are there to drink your booze. They'd be just as happy with a bag of tortilla chips and some jarred salsa. To help make party preparation a bit easier this year, I've revised three pretentious, foodie recipes so that you'll actually want to cook them—and your friends will actually want to work them off in January.
1. Lentil Mushroom Walnut Balls from Oh She Glows. Oh She Glows is the Internet's top source for recipes that vaguely remind you of things you like to eat. By slightly altering the recipe below, a fussy, prep-work-heavy recipe becomes a perennial favorite.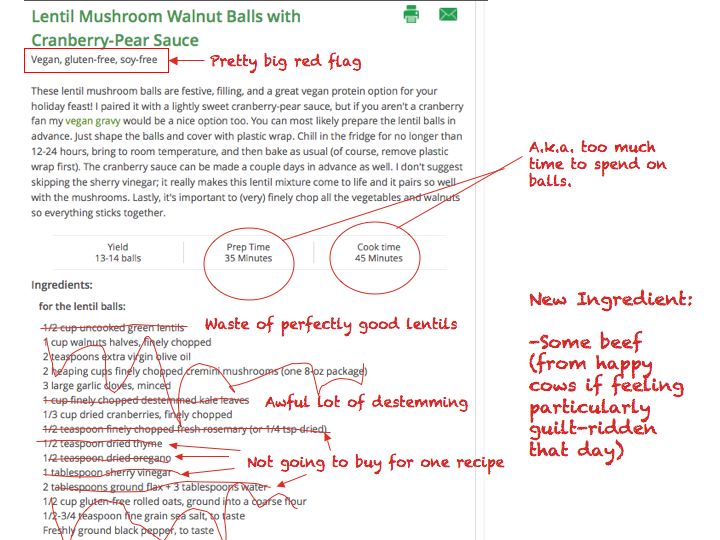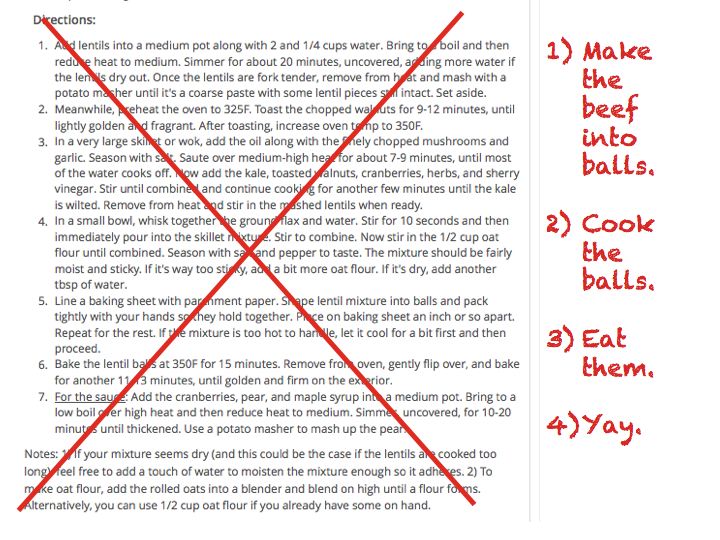 Mmm! Meatballs!
2. Mushroom and Mascarpone Tarts from The Curvy Carrot. Even non-vegan, non-gluten-free recipes have their pitfalls! This 17-step recipe becomes a 2-step recipe by swapping out a few particularly ridiculous ingredients.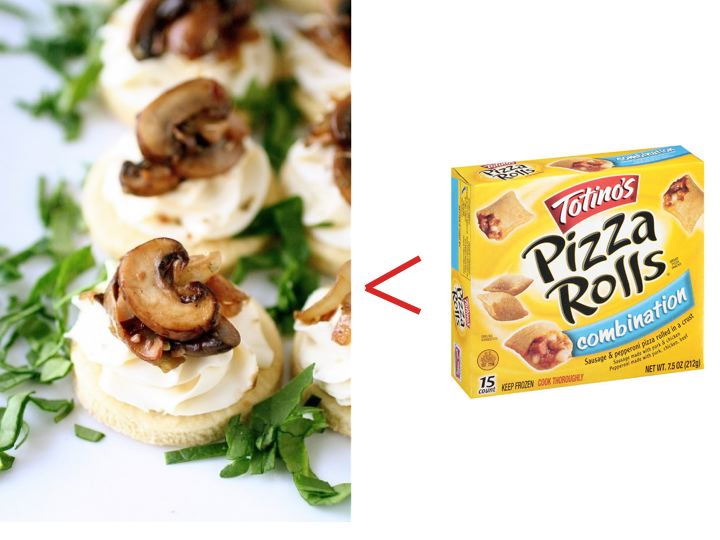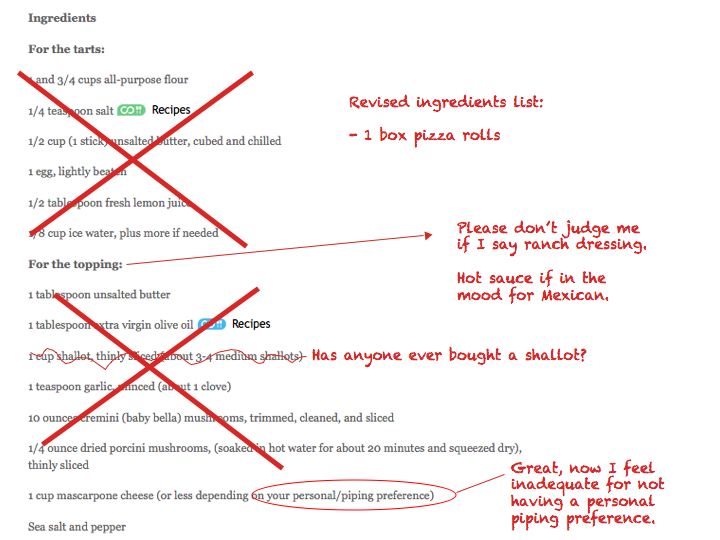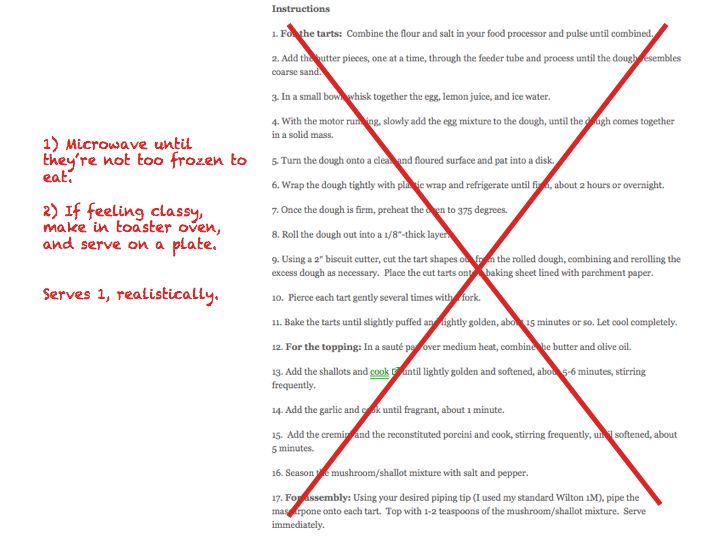 3. Make Your Own Hot Chocolate Bar from Kevin & Amanda. While it's not exactly a recipe, a Hot Chocolate Bar is something you may be tempted to have at your next holiday get-together. Make set-up and clean-up a snap by getting someone else to do it at their holiday party instead. You'll find it's even more delicious!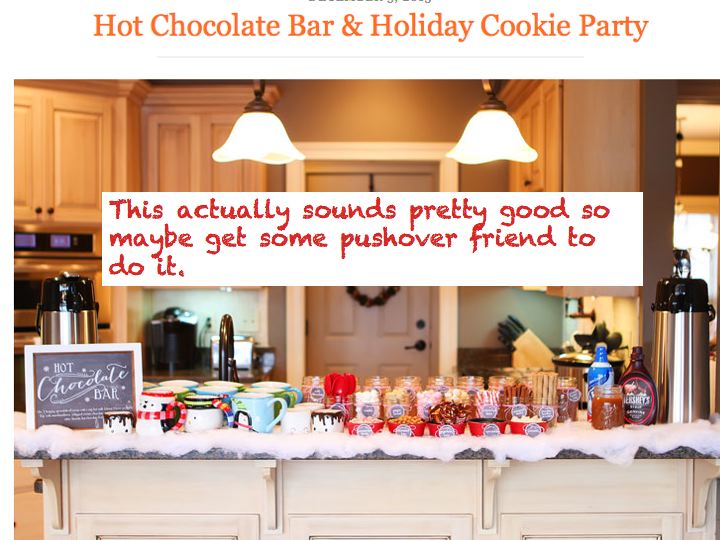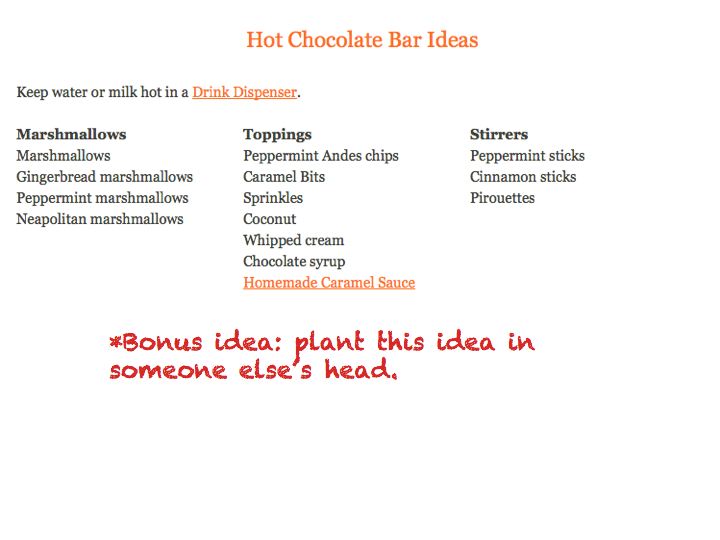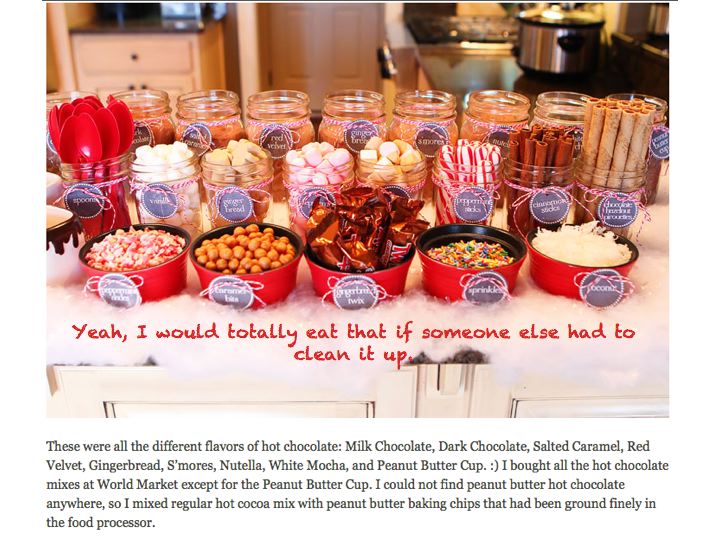 Happy holidays!
(by Shira Rachel Danan)