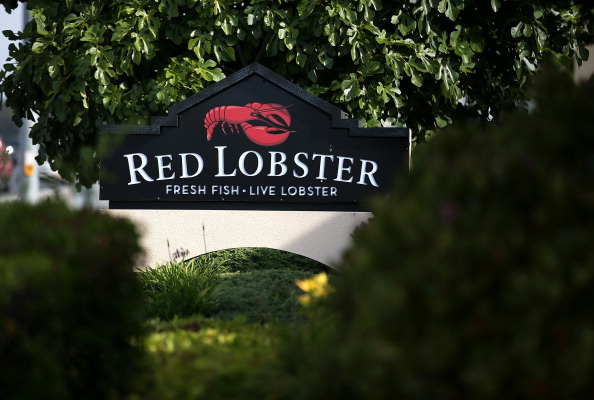 Your husband may be gone, but the cheddar bay biscuits are never-ending. (via Getty Images)
After redditor Coppin-it-washin-it's parents celebrated 31 anniversaries at a local Red Lobster in Missouri, his sister joined his mom at the establishment to honor their parent's special day after their father passed in March. When the mom and daughter asked for their bill, they got this instead: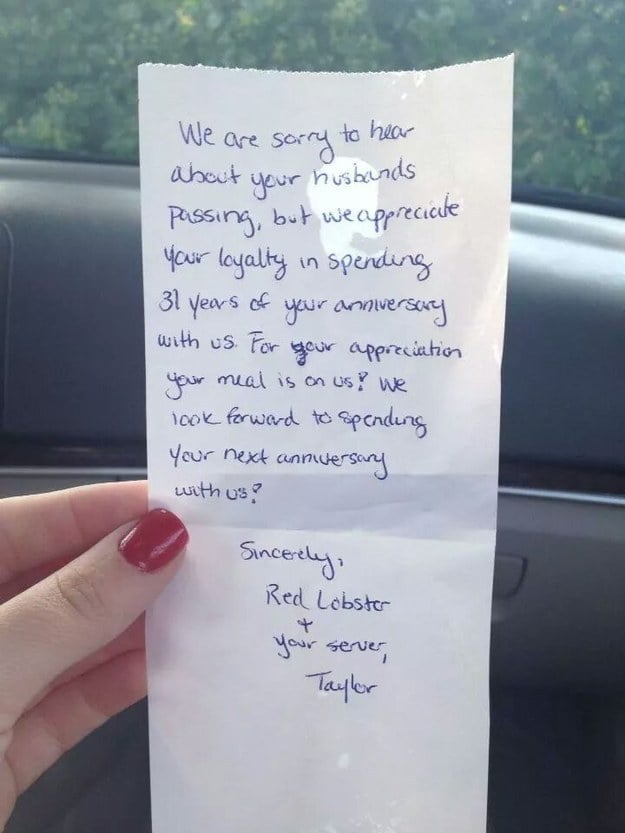 (via BuzzFeed)
The original post has been taken down because some dicks on there accused Coppin-it-washin-it of posting the letter, and possibly faking the whole thing, just to accumulate Internet cred. But, BuzzFeed verified the story after getting confirmation from a Red Lobster spokesperson who was proud of the server and location responsible. I know it is hard to believe that nice things can happen to nice people, but, believe it, Internet, it can. 
In fact, the server didn't even make a big thing of it. According to the comments section that remains on reddit, Coppin-it-washin-it reports:

See? Good people doing good things. 
"To be honest, knowing that some random waitress named Taylor at a Red Lobster helped them out in a tiny way helped me get though the day a little better too," Coppin-it-washin-it writes. "Random things like that help take the mind off of the sad parts of the fact that i [sic] lost my dad."
(by Myka Fox)