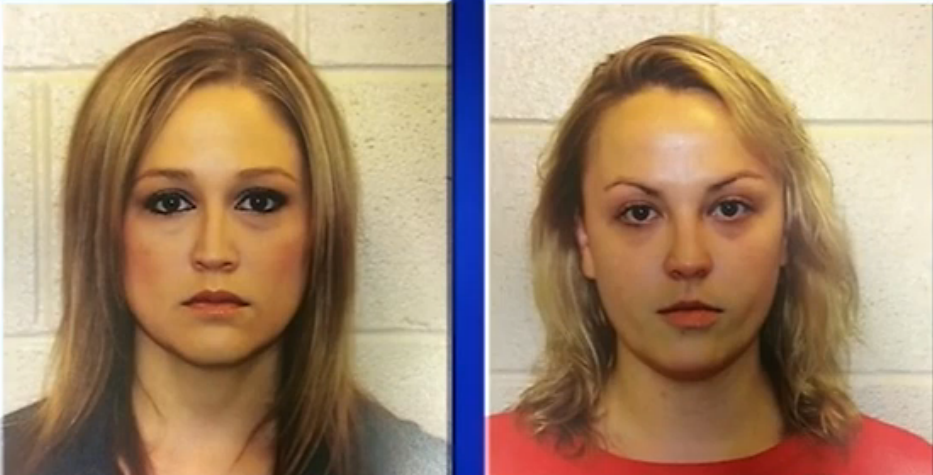 Bad teachers. 
(Screencap via WDSU 6 News)
That high school kid who anonymously (to everyone outside of his school district) made news a couple weeks ago for getting two teachers arrested after bragging to his whole school about having had a threesome with them when he was sixteen? Yeah, he feels real bad about that.
According to the Daily Mail, the boy's grandfather says his blabbermouth grandson regrets having spilled the beans, potentially sending his mentors in carnal knowledge to prison.
"He feels really bad," the grandfather told Daily Mail. "These women have families and he knows how terrible it is for them. He knows they will never be able to teach again and could very well go to prison.

"He just wishes the whole thing had never happened. It's a shocking thing — a real shock for all of us — when you have teachers who should be educating doing this instead."
Not to cast doubt on his remorse, but we know what high school's like. Saying how bad you feel about something you already bragged about is just an underhanded way to keep bragging about it to anyone who hasn't heard about it yet. Why else did the grandfather go to the UK's Daily Mail with his grandson's quote. The kid was probably unsure about whether the news of his affair had made it overseas and he wanted to jump on the international news cycle.
The Daily Mail reports that one of the teachers, Rachel Respess, 24, had only moved to the Louisiana town two weeks prior to her relationship with the under-age braggart, having just moved out of her parents' house. 
So there you go, parents. Your kids are in the hands of 20-somethings who've just barely moved out of their parents' houses.
Respess and partner in terrible judgment, Shelley Dufresne, 32, are facing charges of carnal knowledge of a juvenile and contributing to the delinquency of a minor. 
(by Bob Powers)