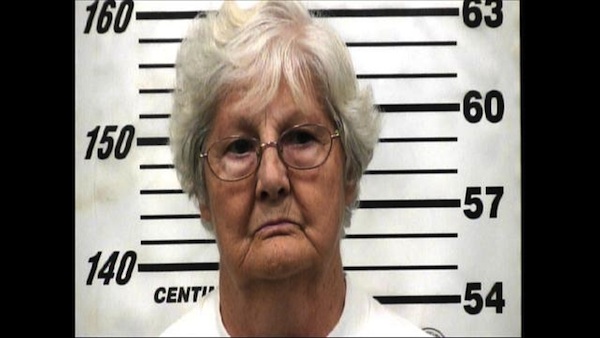 From now on, if I'm lost and need to turn around, I'm doing it in my own driveway.
It always feels a little bit wrong to pull into a stranger's driveway to turn around, right? Technically, you're invading someone else's property, and there's something just a little uncomfortable about it, since as we all know, 99% of people are sitting just inside their living room windows spying on everyone who comes within 10 feet of their houses.
One of those friendly neighbors, a 72-year-old Virginia woman named Margie Rhea Ramey, was arrested Sunday after firing on Oscar Scott's car, which contained him, his wife, and their five children, who were nearly hit. Scott was on a family vacation and needed to change direction, but he picked the wrong strip of asphalt. After her arrest on 7 counts of felony reckless endangerment, Ramey freely admitted to shooting at them, saying she was sick of people tearing up her driveway.
Clearly, the lesson here is that guns don't kill people. People recklessly turning around bring it on themselves.
(by Shira Rachel Danan)