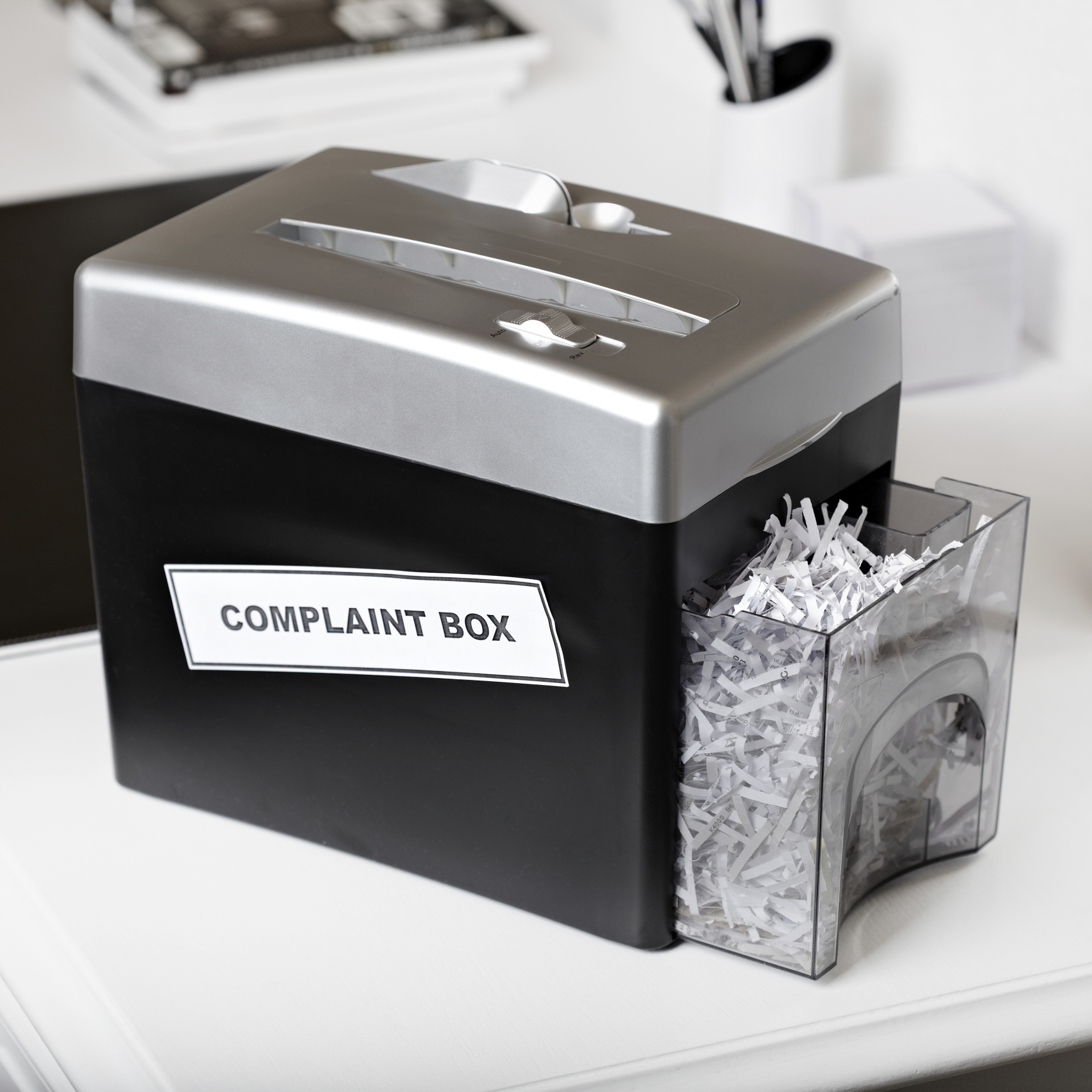 You can file your complaint here. 
Yelp has become the landfill for all restaurant-related gripes and vendettas. Fortunately, it has also become the battleground for owners to fight back. In as much as it is the consumer's right to publicly complain about perceived slights, so too is it the restaurant's right to humiliate their accuser.
In the case of Sonal B. Vs. The owner of Voltaire, an American fare bistro in Kansas City, MO, the chief complaint was that the restaurant refused her request to order food "to go." When the restaurant would not comply because they prefer their food be consumed in the restaurant given the skill and care they took to prepare it, Sonal threatened to ream them on Yelp, and invoke the wrath of her lawyer husband. 
Barf. "But my husband is a lawyer," is the most appetite-killing phrase there is.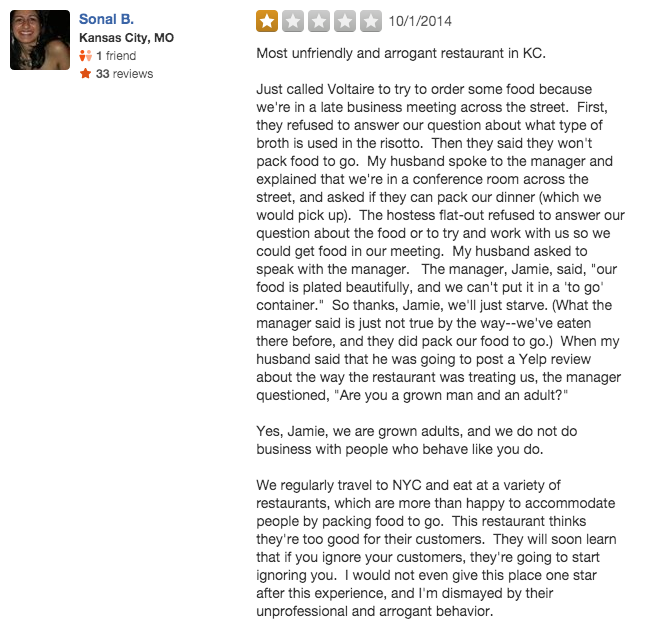 33 reviews, but only 1 friend. (Via Yelp) 
If I had to pick a point where she is the most obnoxious and least sympathetic, it would have to be, "So thanks, Jamie, we'll just starve." 
I'll bet anything she called another restaurant (or had her husband do it because she was too exhausted by grief and hunger) and had food delivered directly to her face before she even hit "post" on this review. If there are any restaurants that remember serving Sonal on that same date who can back this up, I'd love to hear from you.
Here is owner William G.'s response. It is the perfect shut down of a whiny child who unfairly threw a hissy fit against a restaurant whose tag line is, ironically, "we're all in this together." 
The only thing that would have made this better is getting to watch Sonal read it in person.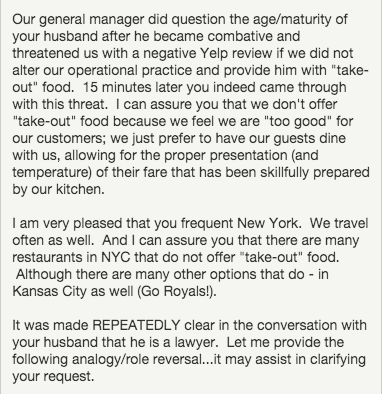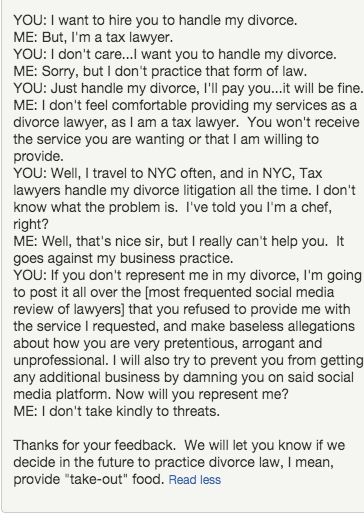 Owned by the owner. (Via Yelp)
William G., no doubt you would make a great lawyer, but as far as divorces go, I think Sonal and her husband will stay together. I suspect her reliance on him to argue with customer service is the hateful glue that keeps them together. 
Here is another review left by Sonal for a salon where she described getting her lawyer husband to yell at a front desk clerk who refused her service because she showed up late for an appointment. 
Some people are just hungry for a fight. 
(by Myka Fox)