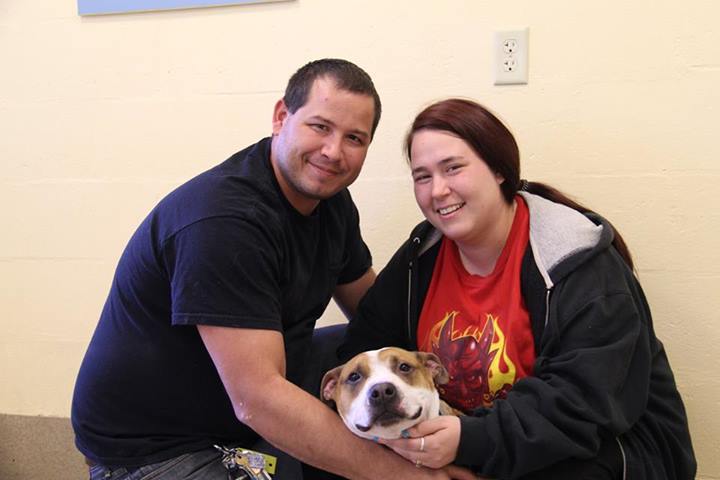 Tail-wagging not pictured. (via Facebook)
A year and a half ago, during Hurricane Sandy, the couple pictured above lost their dog, Reckless. Perhaps they should have given him a name more like Sits Quietly At Home. Either way, the humans were separated from their canine, and extremely sad to lose him.
It took them eighteen months to move on from the loss enough to start looking for another dog. But last week, they headed to the Monmouth County SPCA to adopt a new pup. There, they met with an adoption counselor, who asked them what kind of dog they were looking for, and based on their answers, she brought out a likely candidate.