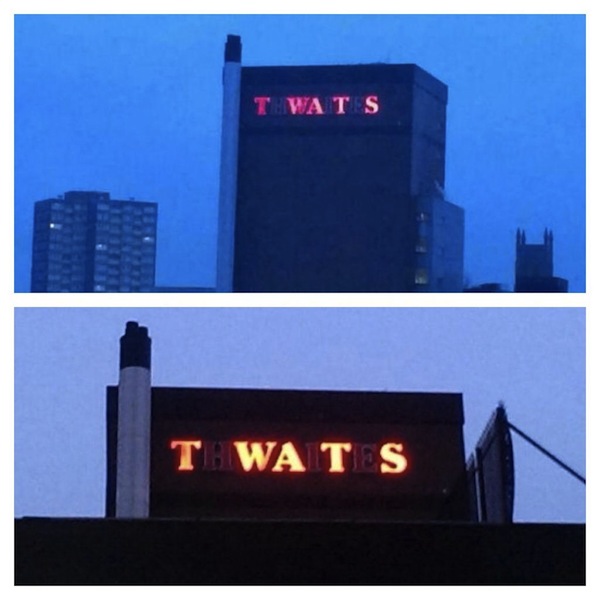 Not an appetizing name for a beer.
Thwaites Brewery is located in Blackburn, England. Recently, they announced they were going to be laying off 60 employees. Not long afterward, the lights in the company's sign went out briefly. When they came back on, the sign spelled out exactly what employees thought of the management.
Redditor stiggle13 claims it was his "dad's mates" who were responsible for the change (no way to prove it, but he did say "mates," which is what British people say, y'all). Whatever Thwaites' reasons for the layoffs, this was some pretty awesome retaliation.