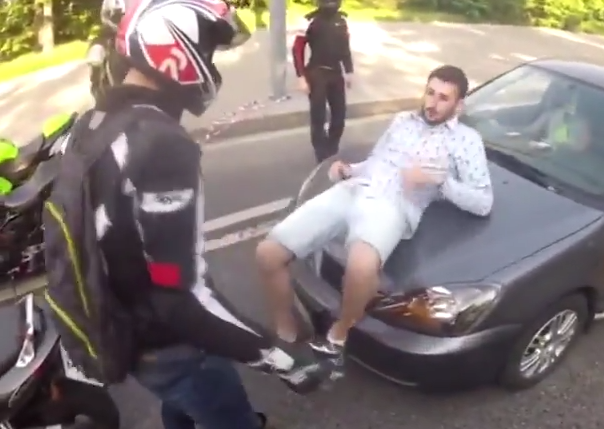 When it all plays out, the most disturbing thing of all is his decision to wear shorts.
Forgive the Upworthy title. I just don't want to spoil anything.
Everything about this video looks like someone's going to die. It's bikers chasing down of a car, which rarely ends well. It's Russian, for God's sake, so the best-case scenario is the fight gets broken up when one of the motorcycles gets run over by a tank being driven by a bear. Then there's the scary metal pumping over the whole thing, which is annoying, and more likely, a harbinger of bloodshed to come.