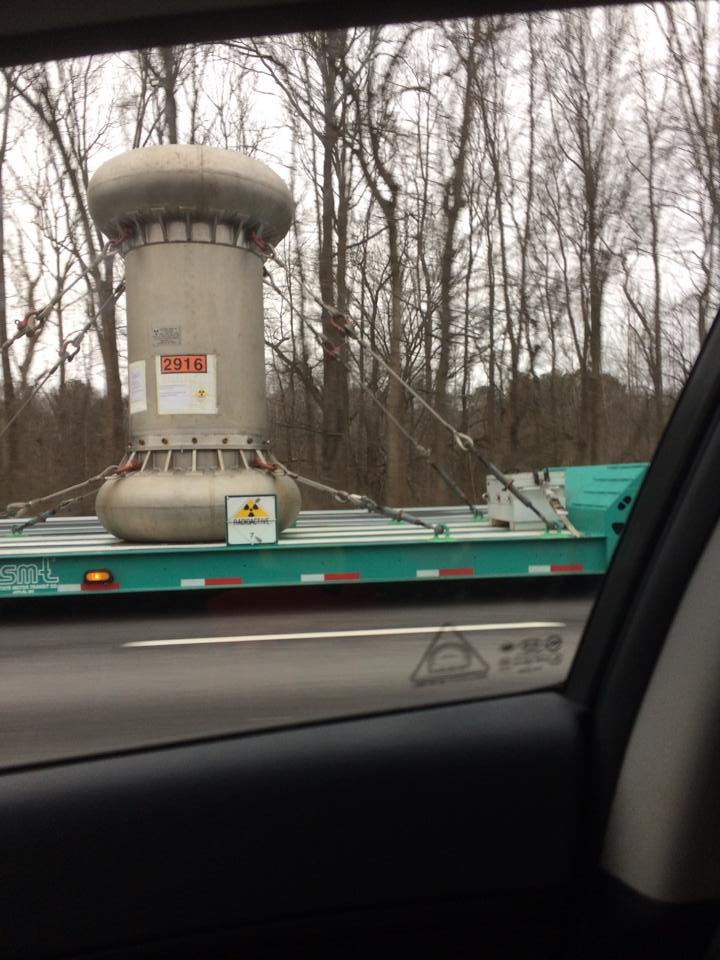 "Yeah, eight cables. Pfff... plenty." (via)
There is virtually nothing you want to see on your morning commute besides a big blinking roadwork sign that says "Turn back, Johnny. Road closed only for you. Your boss has been notified...but not your wife." Aside from that, though, most everything is solidly neutral. There's a car. There's a truck. Ooh, an old car. There's a punch buggy, but you have no one to punch. Then, every once in a while, you pull up next to or behind something that makes you really, really awake again. This can happen for two reasons. 1.) Because it's something so bizarre that you spend the rest of your commute trying to decide how to describe it to anyone who will believe you, or 2.) Because you very well might die very quickly, and in a manner that will make sure even relatives can't help occasionally cracking a dark joke about at your wake.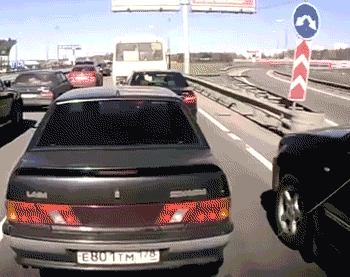 There's a reason people stopped using hand signals to turn. The hands had guns. (via)
.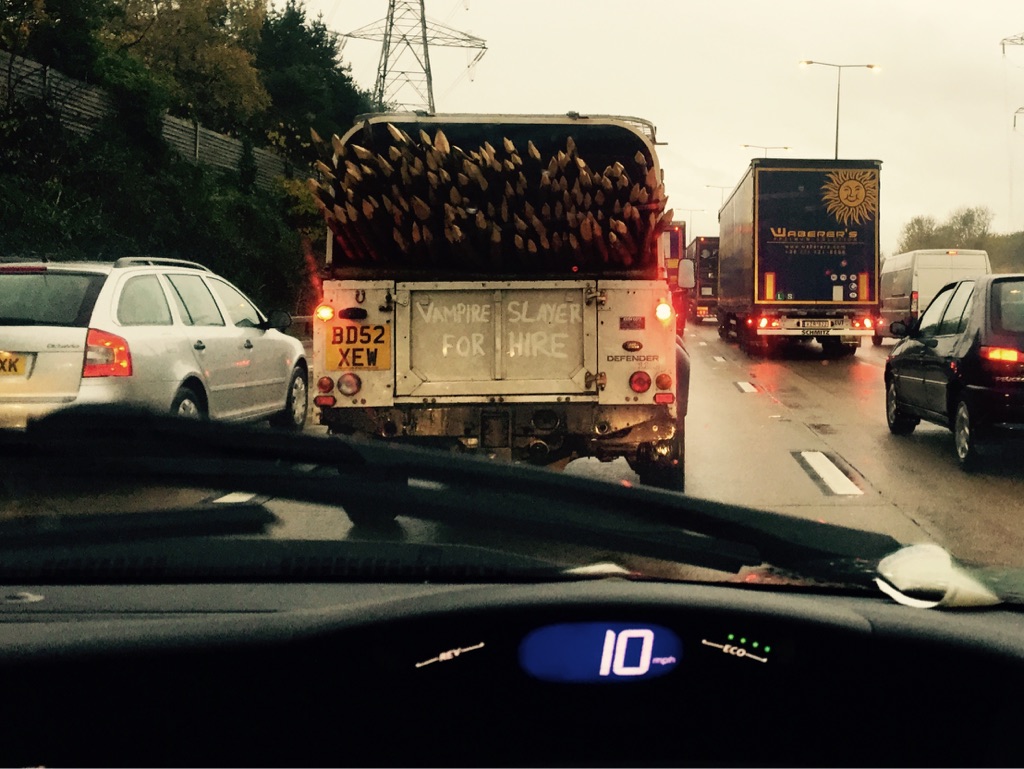 You know who else took a picture of this guy? The dude in the car right next to him:
(via)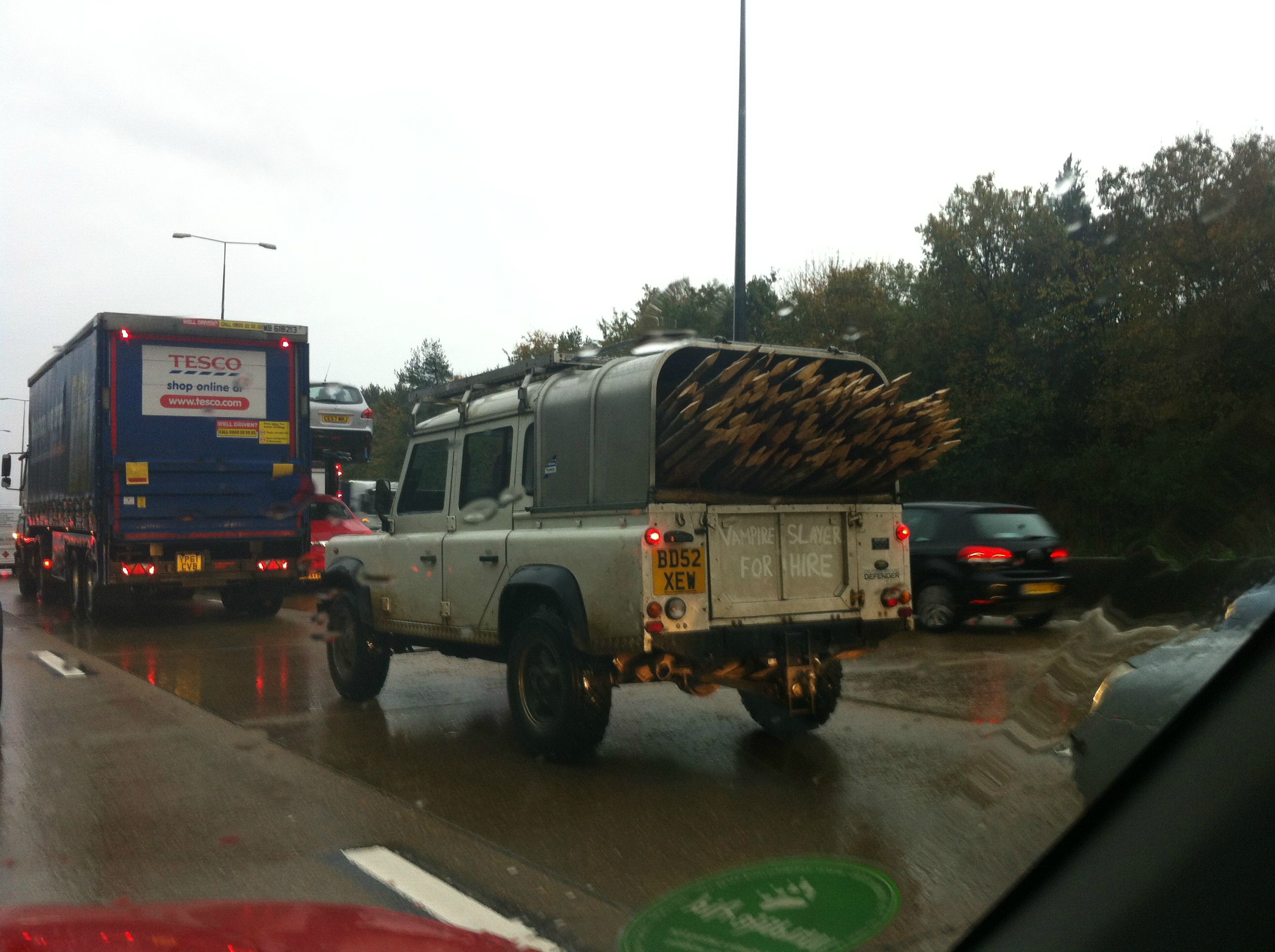 See? You can even see the same car to the right of the death vehicle in both images. (via)
.
Yes, that gas tank has a hose running into the dashboard that feeds into the engine.
.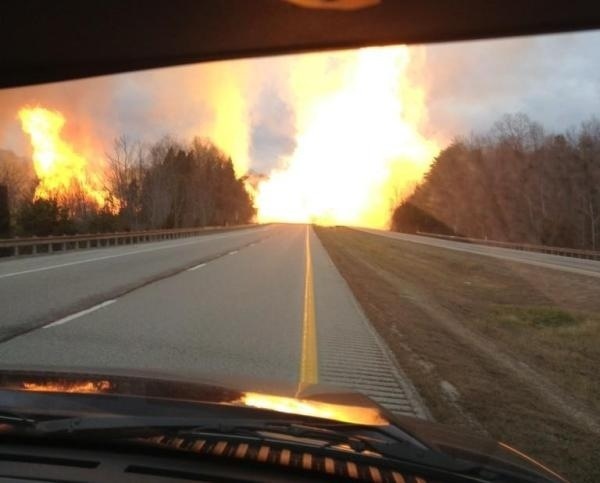 Two choices: retreat, or put the pedal to the metal and send your coworkers a self-satisfied email about how you were the only one who wasn't too lazy to show up today. (via)
.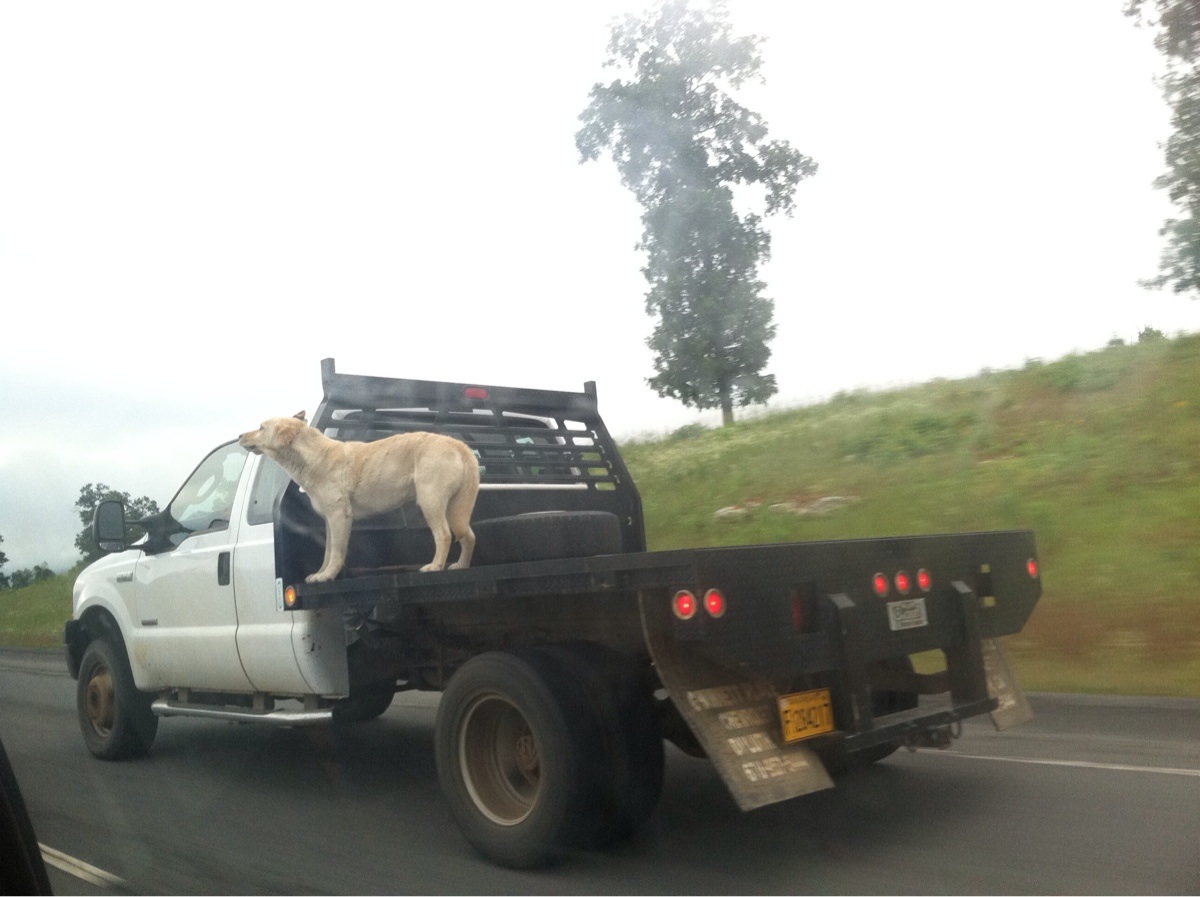 How's my driving? Call 1-800-PETA-NOW. (via)
.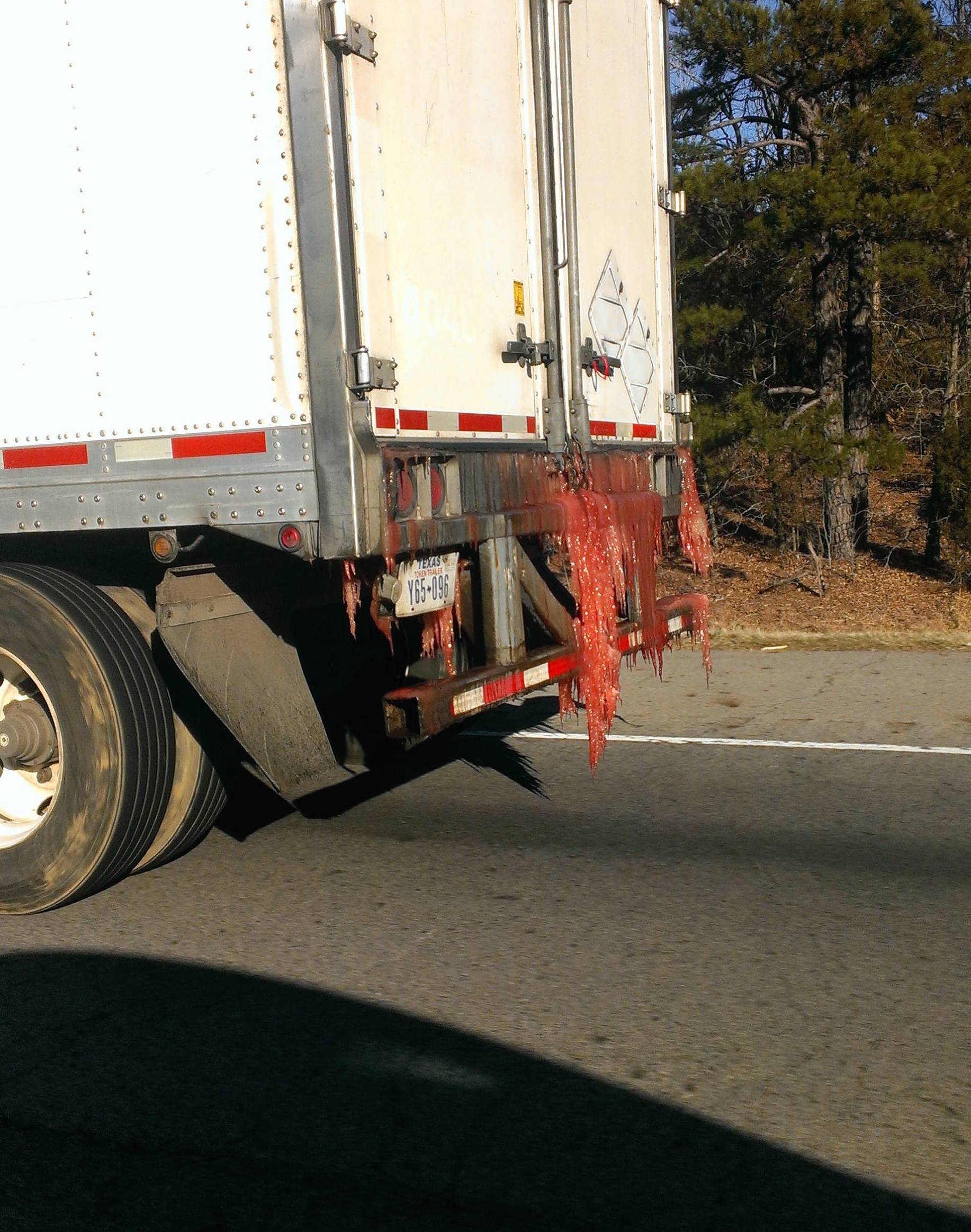 This picture was posted with the title "Bloody cold day on the highway," but I'm going to pretend it was a really hot day for a truck-full of Jolly Ranchers. (via)
.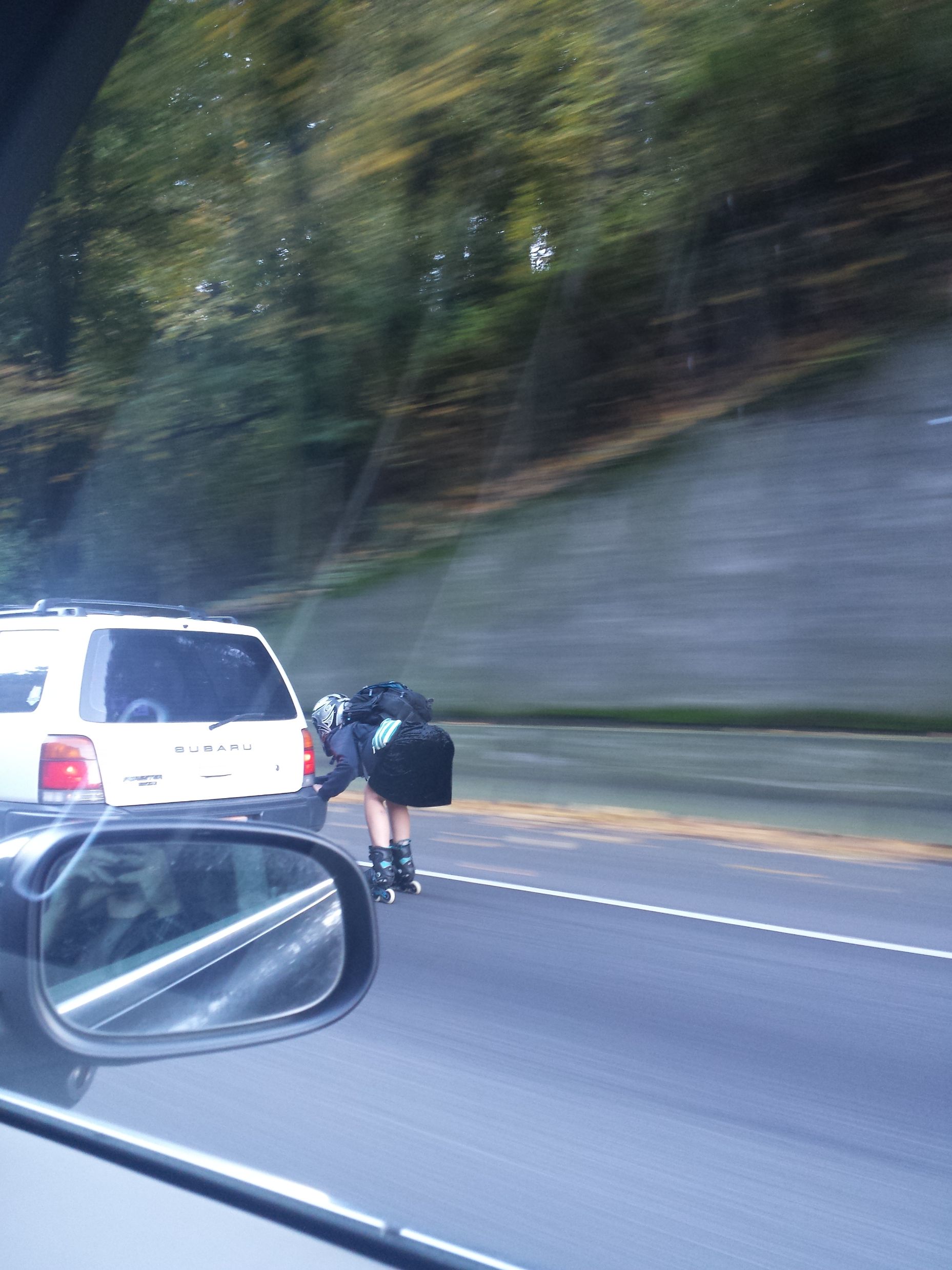 I'm not worried about her crashing someone else's car. I'm worried about her giving onlookers PTSD forever. (via)
.


HE'S OK, I PROMISE! Someone on the Internet said so. (via)
.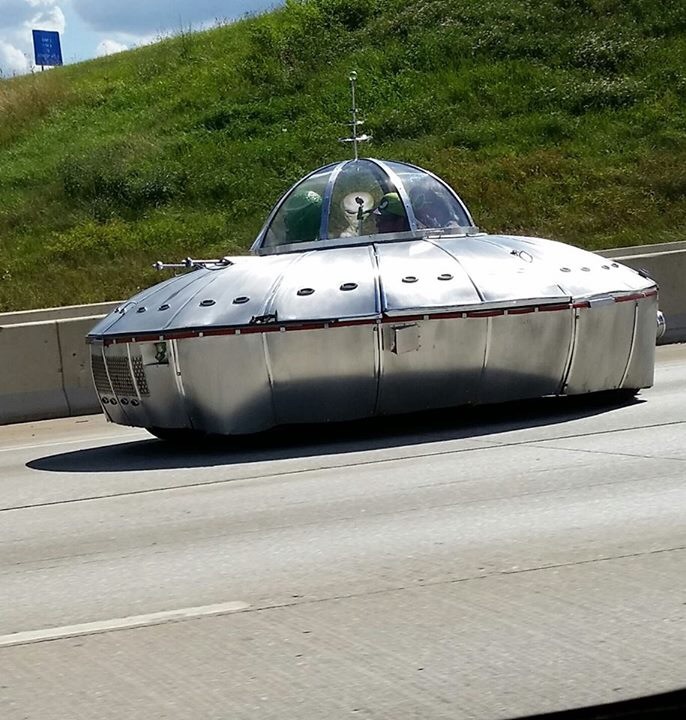 Take me to your leader, or at least to a local GPS dealer. (via)
For those of you who counted 11 things, I included the two images of the stake-filled truck as a single thing. Got any crazy commute pictures? Send them to submissions@happyplace.com and our ADD-riddled staff of people who couldn't work in more rigorous industries will struggle valiantly to include them!
(by Johnny McNulty)