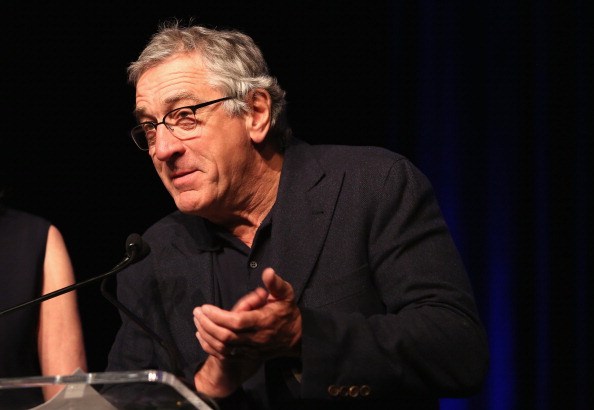 "There are three ways of doing things around here: the right way,
the wrong way and crashin' a party." (via Getty Images)
As unlikely as it is that a 70-year-old widower would become a fashion intern, it is still more likely than Robert DeNiro would show up unexpectedly at your Brooklyn home to watch the US vs. Germany World Cup game. But that's exactly what happened. 
An unnamed resident of Cobble Hill, Brooklyn told Business Insider that a nearby apartment complex received an email from Warner Bros. in an attempt to accommodate DeNiro's desire to take a break from filming The Intern to watch the game.
"Our lead actor, Robert DeNiro, would very much like to watch the World Cup game, today at 12p," the email reads. "Would it be possible to place a small portable satellite on the building rooftop ASAP and run a cable to the street to help facilitate this request?"
But before there was a chance to assemble temporary sky communications, DeNiro handled things himself. The neighbor who reached out to Business Insider said that one of the apartment residents talked to the crew, and that DeNiro had found another house where people were watching the game. So he just joined them. 
I don't have cable, either. If anyone is willing to let me just join you at your World Cup parties, let me know. I've seen Goodfellas a bunch of times. 
(by Myka Fox)