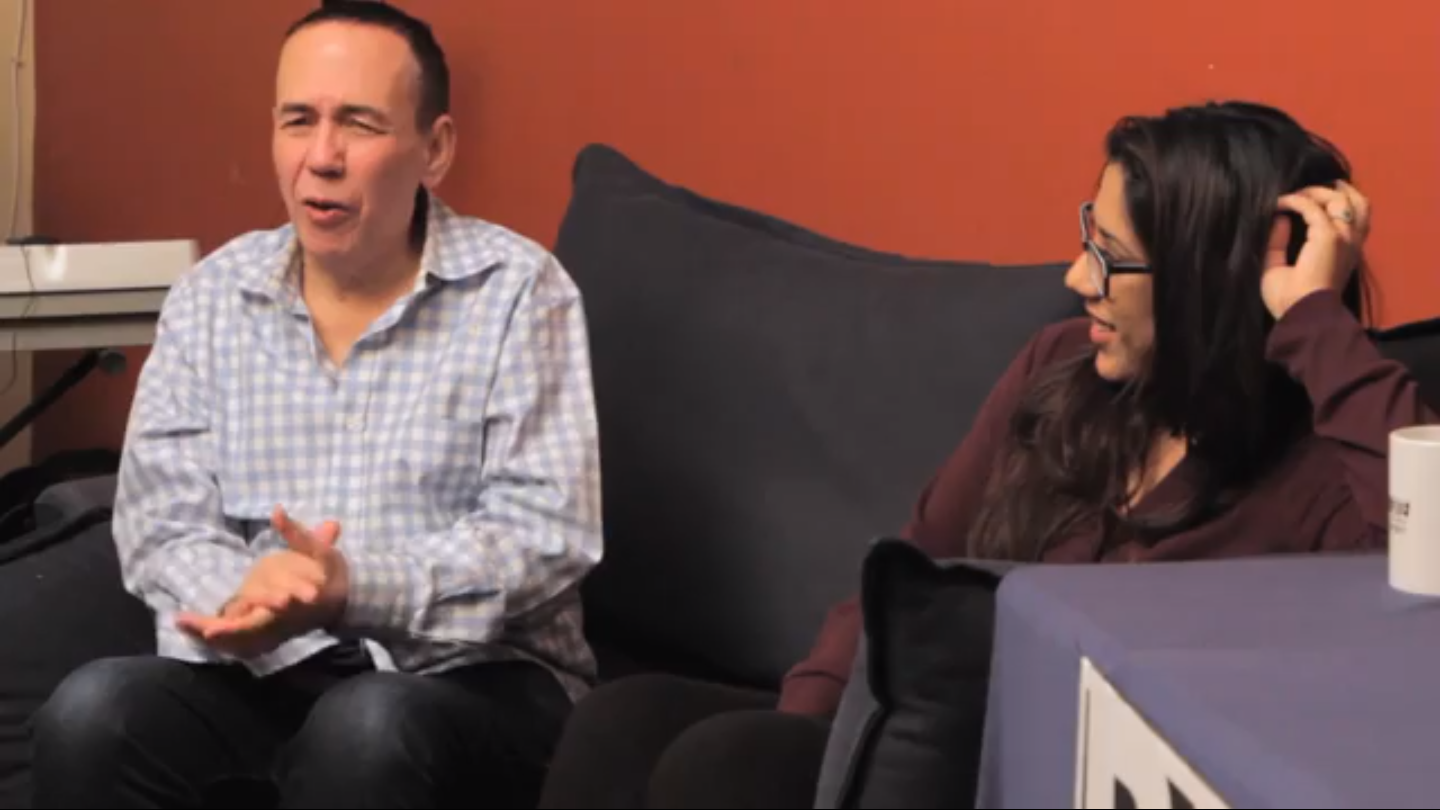 Utilities and Gilbert Gottfrieds come included.
Scott Rogowsky, host of the live comedy talk show Running Late with Scott Rogowsky in New York (and former HappyPlace writer), was looking for a new roommate. Like many apartment-dwellers, he put up an ad on Craigslist advertising the vacancy in his apartment and announced an open house.
What the folks who showed up to look at the space didn't know was that they would be guests on a special edition of Running Late in his apartment (it's usually in a theater), where they would be interviewed by Rogowsky and meet special guests including Andrew W.K. and Gilbert Gottfried.
They all take it in good stride, which is a positive sign for their living and putting up with Rogowsky (and a good sign for putting up with New York. Because, you know, we're always accidentally walking into celeb-studded talk shows. Totally. Yep.). I don't know what the status of Rogowsky's room is at the moment, except for the fact that there's currently several ties and someone's sock on the door.
Also appearing is Rogowsky's current roommate, comedian and director Trevor Williams, and on the keyboard is Michael Gregory from The Gregory Brothers. You can find more episodes from Rogowsky's apartment special here.