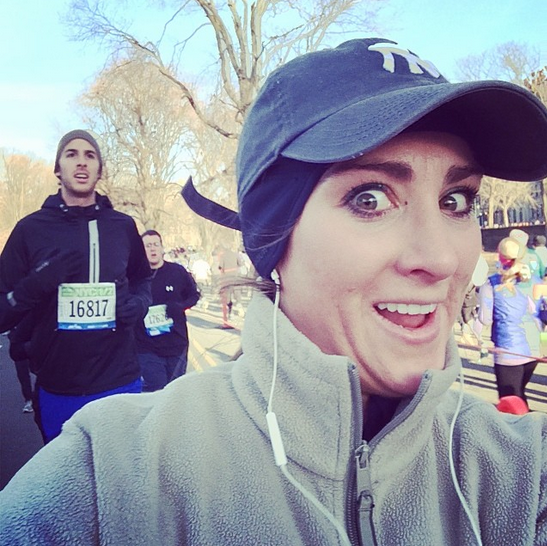 I would run more half-marathons if I knew it was judged on appearance instead of time.
(via Kelly Roberts on Instagram)
New Yorker Kelly Roberts ran a half marathon this weekend, and like many people she wanted a way to stay motivated during the run. She had the usual friends with signs cheering her on, but Kelly also added something different that got her in the national spotlight: she took a selfie with a hot guy in the background for each of the 13 miles on her course. While taking photos with attractive people in the background isn't exactly difficult in New York City, doing so while trying to maintain your composure during a long race is really hard, and results in some wonderful new selfie faces that can only be achieved while out of breath.