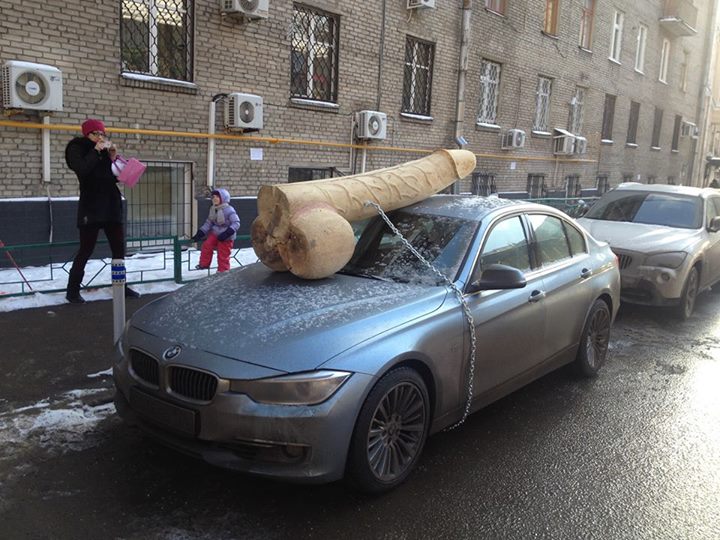 Katya's car after getting cold-cocked. (via Facebook)
Russian humorists will probably think twice before writing any more jokes about Vladimir Putin, because they could wind up getting a giant, wooden sculpture of a penis chained to the top of their car. That's exactly what happened to Katya Romanovskaya, who runs the satirical Twitter account @KermlinRussia.
Katya discovered the sculpture when she left her apartment for work on Monday. She then posted what I imagine was the first ever dick pic to her Facebook page and wrote "Finally the day has come when my work has been noticed and appreciated."