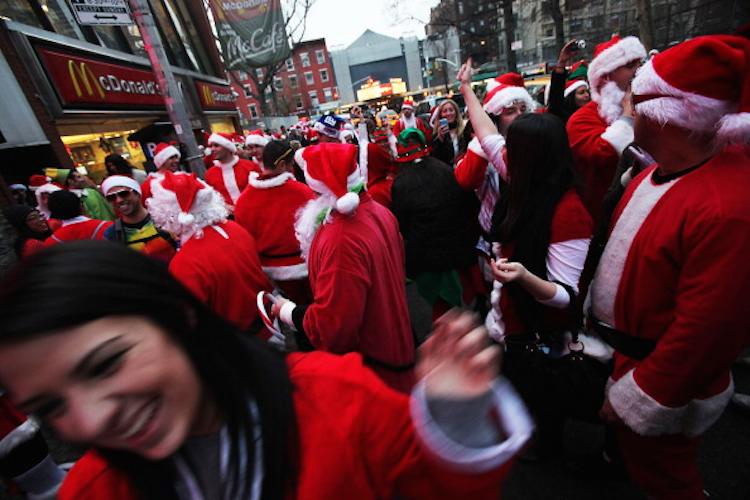 They named it SantaCon after weighing the pros. (Via Getty Images)
A brilliant San Francisco man made the most of SantaCon by dressing as Santa to rob a bank in Union Square, and then disappearing into the Where's Waldo debauchery of drunken Santas.
It was the perfect crime. Come, sit around the fire, and listen to the tale...
Twas the night before SantaCon, when all through SanFran,
Not a frat bro was stirring, except for one man.
His wallet sat empty, but the man didn't care