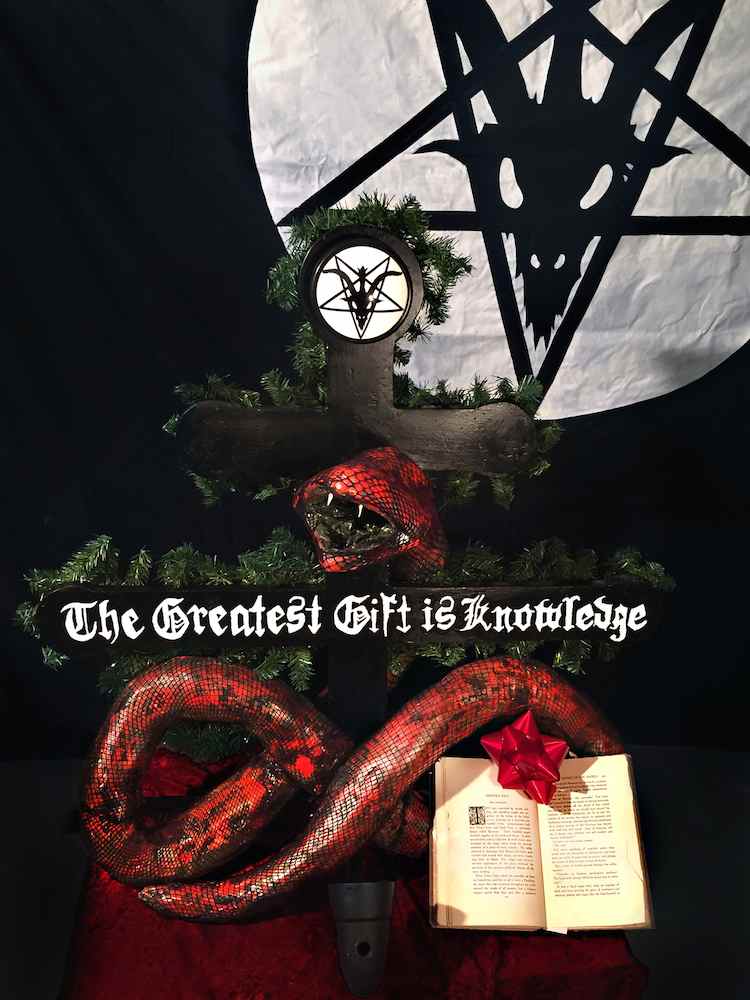 I would have said a car is the greatest gift, but I guess knowledge is cool, too.
(via Satanic Temple)

The Detroit chapter of The Satanic Temple just received approval on their request to put up a Satanic display at Michigan's Capitol building for the holiday season.

NPR reports that the display the Satanists have planned is that of a red snake from the Garden of Eden, posed in front of a pentagram, and offering a book to represent knowledge. This display will be accompanied by the phrase, "The Greatest Gift is Knowledge."
The display was originally constructed as a counterpoint to a Christian nativity scene that also had been planned to grace the Capitol Building.