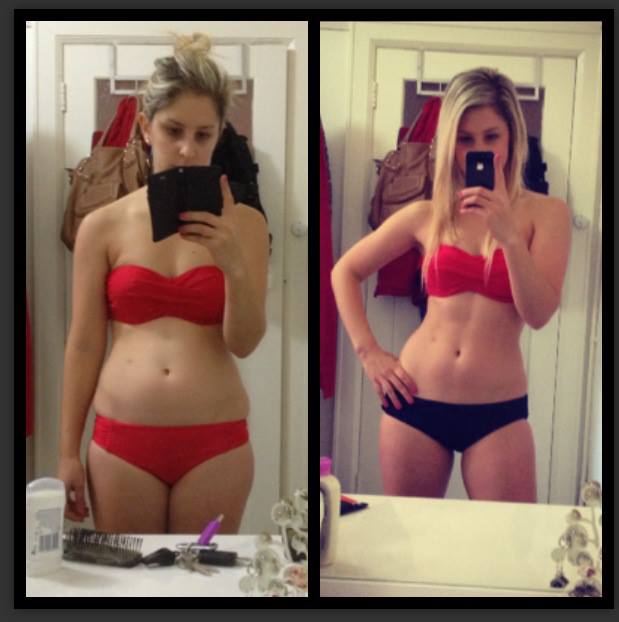 Doctors HATE her! Learn this one weird trick and you'll still never work out again.
Mel is an Australian fitness trainer/buff/person (in America we assume all Aussies exercise constantly - it's bred into them from the criminals brought there to break rocks). She is also sick of the endless ads promising you quick self-improvement, and became even more so after reading a HuffPo article debunking "transformation shots." So she set out to demonstrate by example to all of us that these transformation shots are, in fact, just illusions of perspective, makeup, and style. 
Here's how she described the process: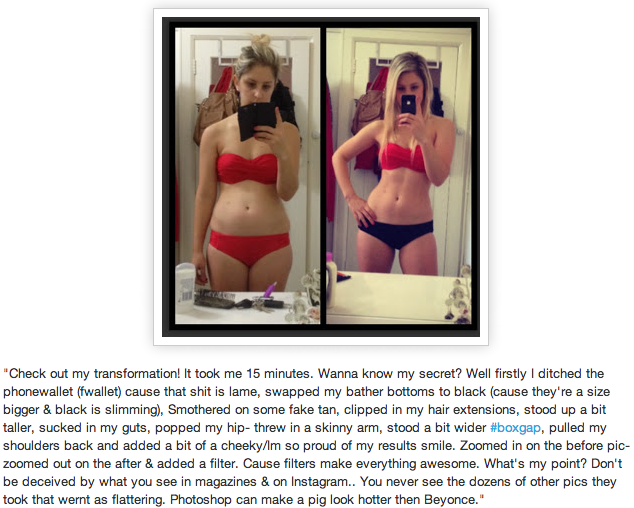 I just learned a very important new hashtag
Personally, I'm very sad now. Mel just popped one of my favorite bubbles about how I thought of the world: that there are single, weird tricks that the government/nutritionists/personal trainers DON'T want me to know. Sadly, I already know everything: that I should exercise, but I don't. Mel posted another photo to her blog of her "real" transformation picture: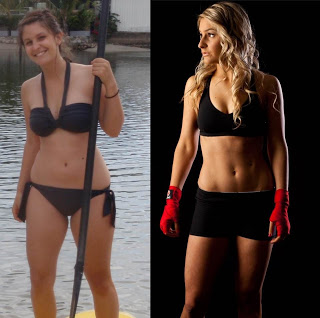 The "before" picture is unsurprisingly after studying in America (still thin, tho).
Mel then goes on to say that she became kind of an a-hole while trying to achieve the "after" picture, and has since focused on encouraging people to have a more balanced approach to fitness. Sounds good, MelV. Keep preparing your countrymen for their weekly crocodile fights, but keep them happy enough to shake hands with the scaly buggers after.
(by Johnny McNulty)