But we found it!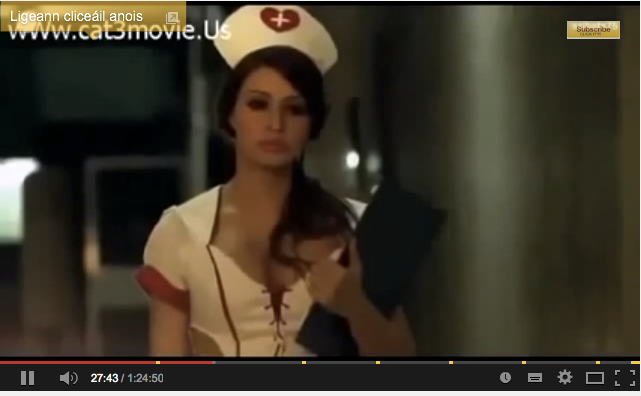 Help me, nurse. (via Tuairisc.ie)
There are strict standards for what can be posted on YouTube these days.
1. No porn.
End of list. Some enterprising uploader has found a way to work around this cardinal rule: use a language few people are likely to type in the search engine! Apparently, only 3% of households speak Irish at home in Ireland so it probably seemed like a safe bet. Then one enterprising gaeilgeoir (Irish speaker) was Googling the word for "film," scannán, and was pleasantly surprised by a series of pornographic YouTube vids.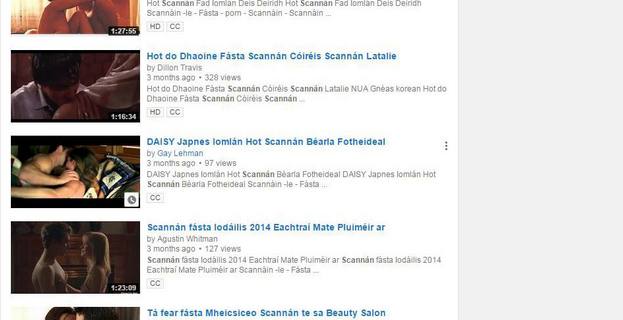 "Well, I never!" Clutches pearls, dies. (via Mashable)
That gaeilgeoir was the roommate of an Irish journalist at Tuairisc.ie named Maitiú Ó Coimín. He was quick to check it out.
Ó Coimín told Mashable that most of the words connected to the videos are word diarrhea that doesn't mean much:
"It's not actually good Irish; it's just random words translated.

The grammar and syntax is awful, it looks like it has gone through Google Translate."

The offending videos have been removed, but we'll keep Googling random Irish words just in case.