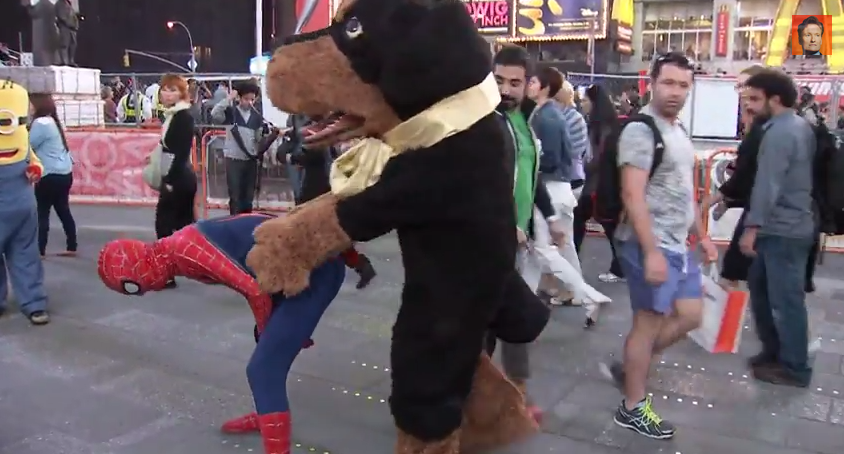 Five bucks is five bucks.
When you live in New York, there are certain people who, if you see them coming at you on a sidewalk, you should dive into moving traffic to get to the other side of the street. These include any twenty-something holding a clipboard and wearing a windbreaker with a non-profit's logo on the breast, anyone claiming to be giving away their homemade hip-hop CD "for free," and of course, Alec Baldwin (he could snap at any minute).
But at the top of the list is anyone dressed up as a beloved cartoon character or action hero, because they are more than likely a felon with an anger management problem who has a very good reason for keeping his identity hidden from authorities.