It's polite to buy the spider a drink, first.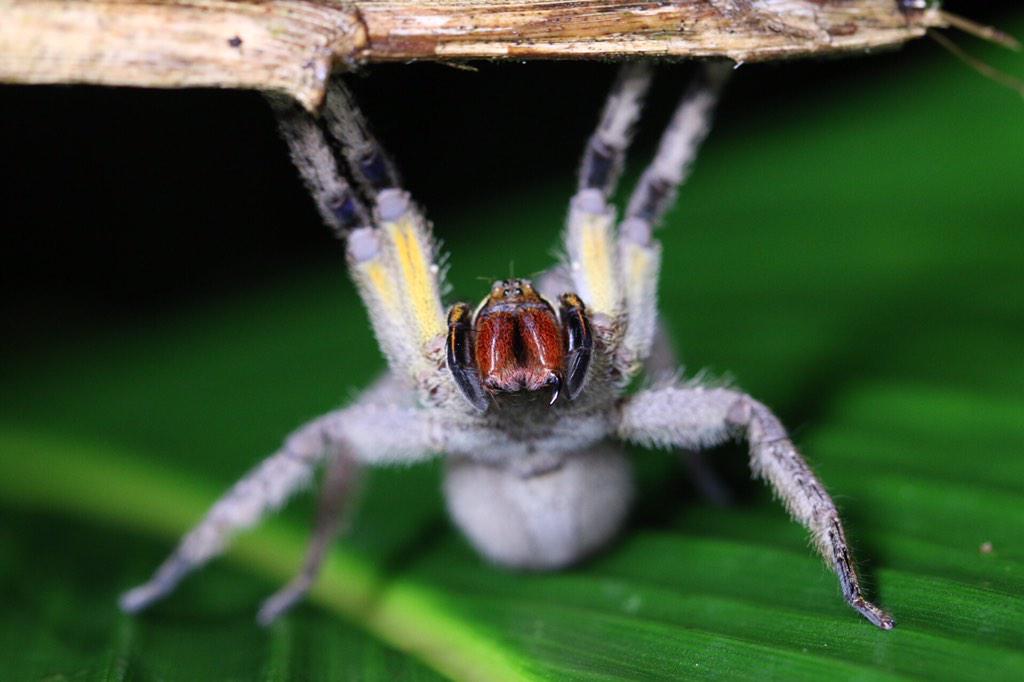 "One kiss from me and you'll be ready to go!" (via Phil Torres)
Combined, the erectile dysfunction drugs Viagra and Cialis rake in about $4 billion a year. That is a swollen, raging market. It's huge. As advanced societies get older, more and more men have erectile problems, and that pile of soft money gets even bigger. Naturally, scientists are always on the lookout for the next stand-out drug in making men stand out. According to Wired, that drug may be here, in the form of genetically modified Banana Spider venom.
Yes, the Banana Spider (also called the Wandering Spider). It got that name because it was occasionally found in bunches of bananas shipped back to America from its home in Brazil, but I imagine it will now always have that name because of the help it will give bananas worldwide. Man bananas. You see, the venom of the Banana Spider (among other effects) causes muscles to relax, allowing blood to flow into the penis—just like ED drugs.