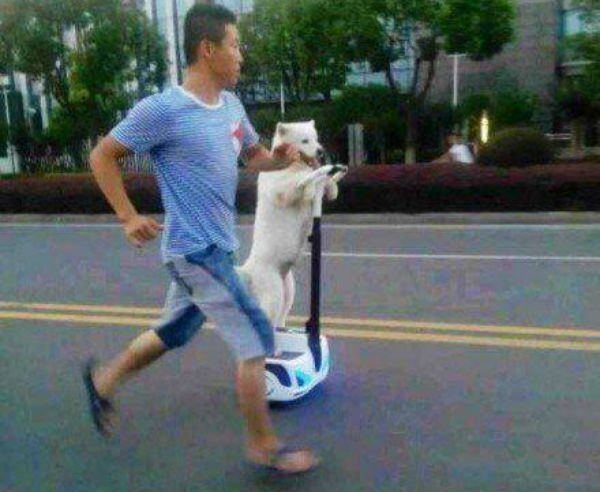 I need to pick up a duffel bag at Jean Paul Gaultier. (Via Shanghaiist)
Check out Scooter Dog and his trained human. This is going on in Shenzen, China, where they let this dog scoot down the road like some kind of entitled snob.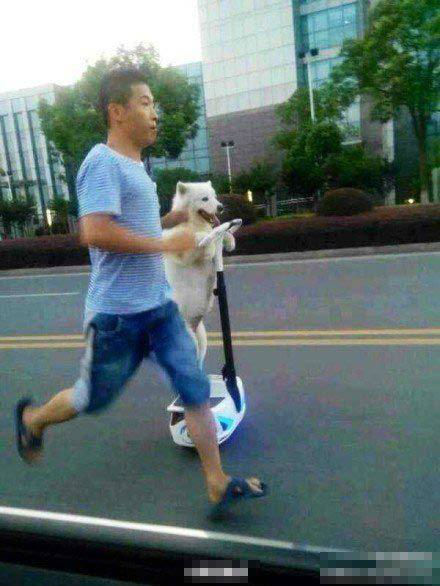 Get me reservations for two and don't embarrass me again. (Via Shanghaiist)
Are scooters the only thing keeping dogs from being people? Scooter Dog keeps his paws nice and clean while this dude has to run next to him in sandals like a stupid jerk.