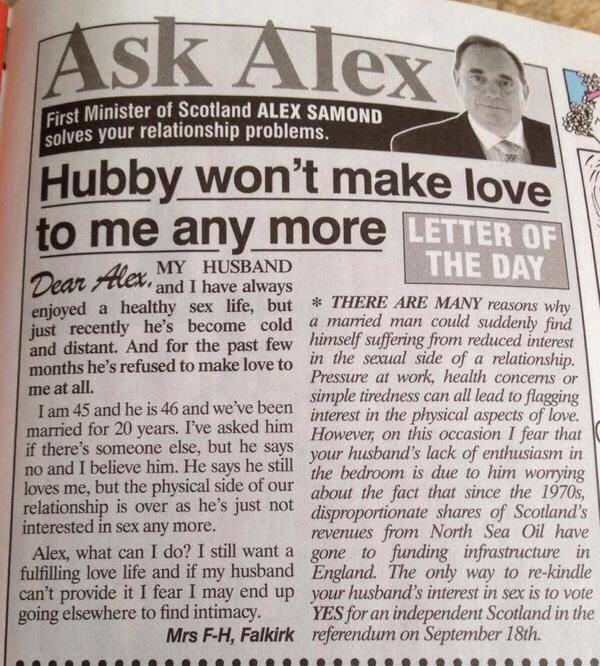 There's nothing like an absence of crude oil to dry up your sex life.
In case you don't know (and honestly, if you're American, why would you?), Alex Salmond is the deliciously named First Minister of Scotland, the head of the currently-not-independent nation's government (although that independent status may change this afternoon). So, normally, he doesn't answer sex columns.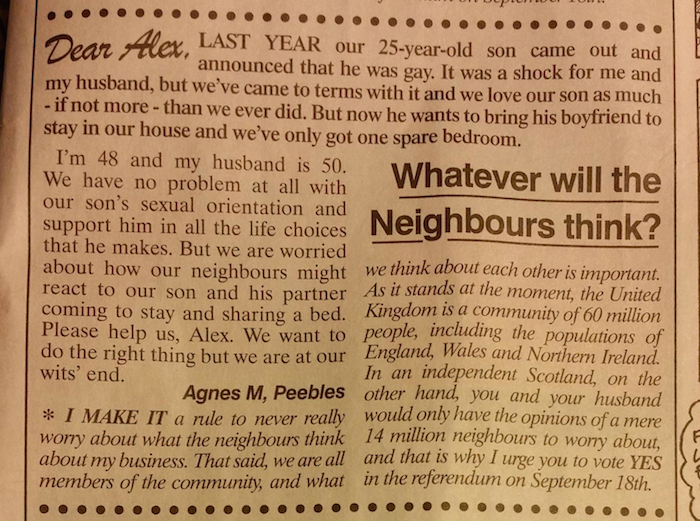 In fact, he never does. This is from a satirical newspaper called the Viz, and you may have noticed that although it's Salmond's picture, he's listed as Samond. Nevertheless, this advice column is hilarious. The punchline at the very end is easily the best part.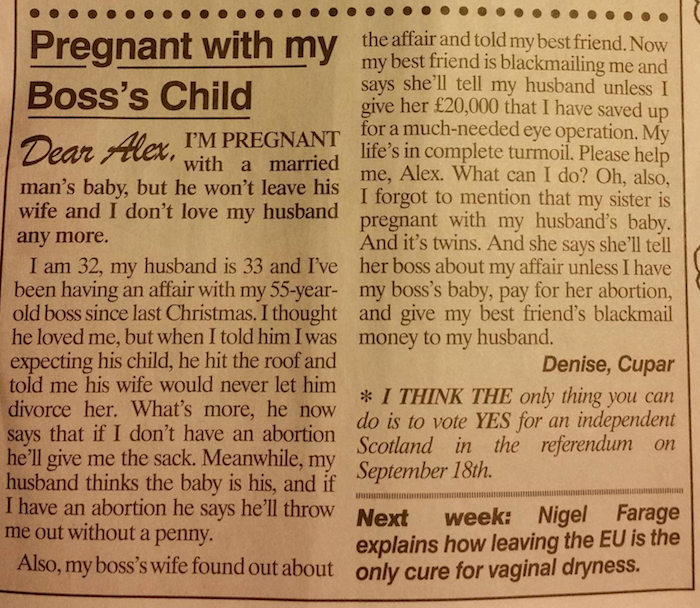 Nigel Farage leads the UK Independence party, whose only issue is leaving the EU.
I don't know what the Viz's actual stance on independence is (they're in Northeast England, so probably against), but I guess they're making fun of Salmond's tendency to work the issue into everything. If you want to learn more about the vote, check out Englishman-turned-American-fake-newsman John Oliver's explanation of the entire issue.
(by Johnny McNulty)