Summer is that glorious time of year when those lucky enough to have Summer Fridays get to stop pretending like they do more than four hours of work on a Friday. In recognition of this beautiful practice, we've spent much less than four hours collecting our favorite cards about Summer Fridays. Browsing them is a great way to spend the day off. Share them on Facebook and Twitter to make your non-Summer-Friday-having friends jealous, or read them aloud to your mostly empty office if you're stuck at work.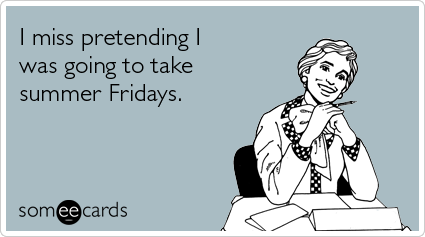 At least you have more time to stare into space like a drooling, blithering idiot!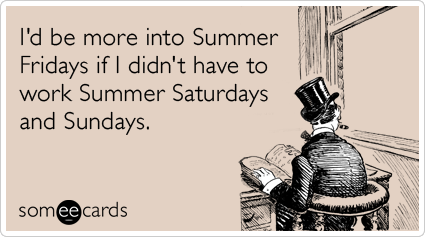 At least Summer Mondays won't seem so bad.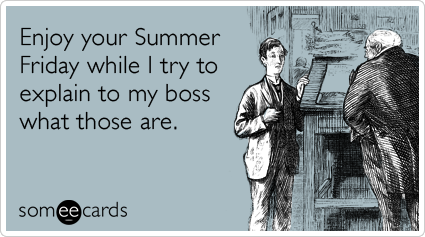 Bosses love when you explain stuff to them.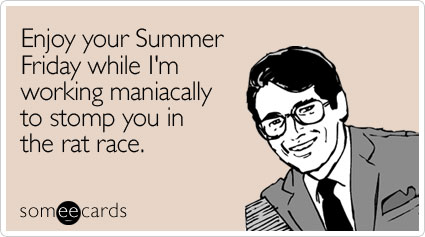 There's someone like this in every office and if you're reading this at work it's not you.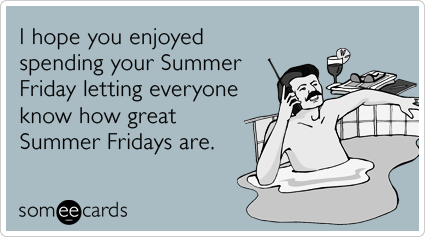 Hope you enjoyed your regular Friday working like a chump!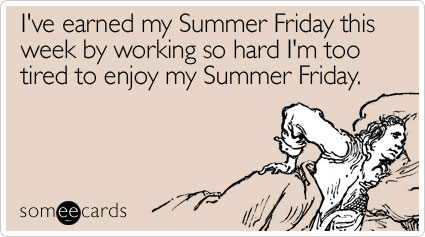 It's ok, we spend Summer Fridays in bed too.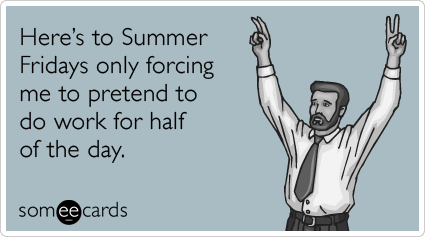 Still the longest half day you'll ever spend at work.