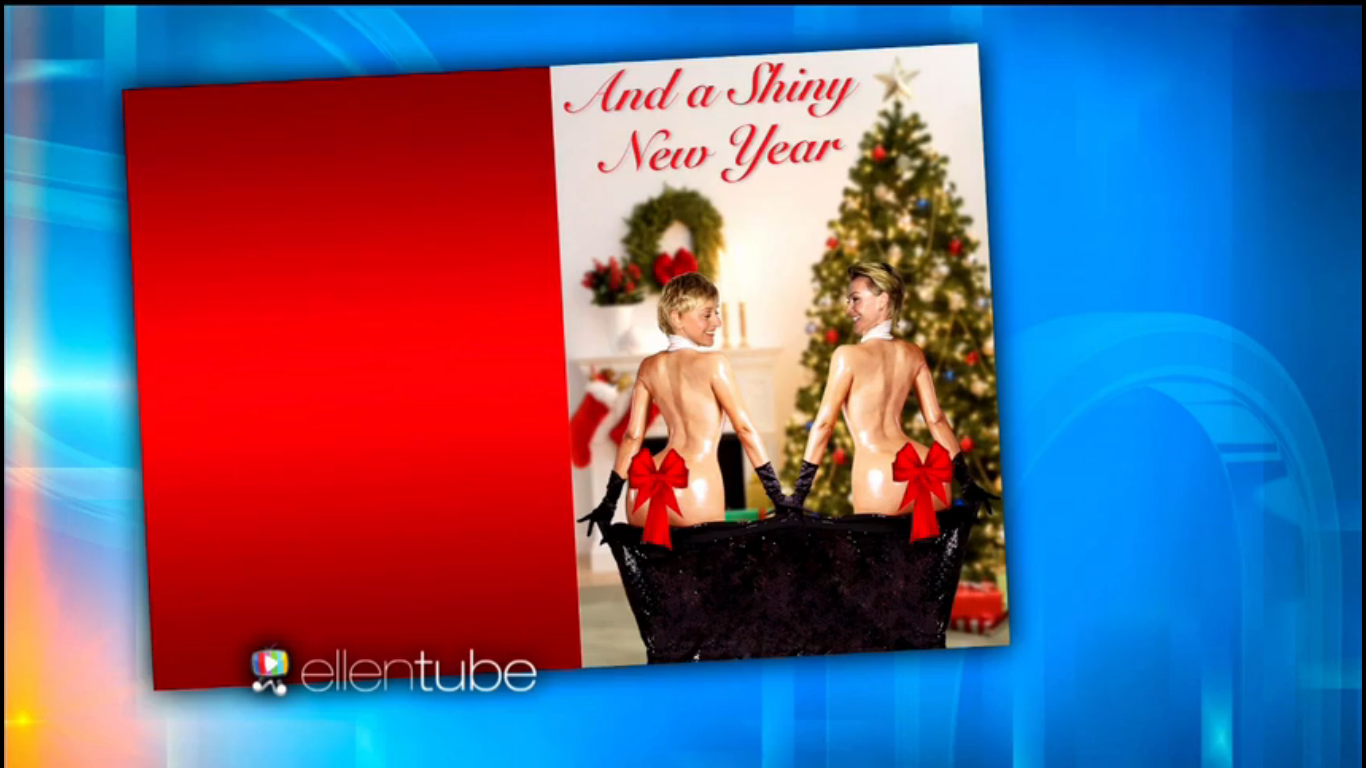 Thought it was Chanukah that's about oil.
Ellen DeGeneres and her wife Portia de Rossi broke the Internet this week.
On her show Monday, Ellen said that she and Portia aren't quite sure what their holiday cards are going to look like yet, but they have considered one timely option. Then she revealed the card above that shows the women's heads photoshopped onto Kim Kardashian's (photoshopped) body from her Paper cover. Two big red bows cover up their bums, making the card not only amusing, but downright tasteful.
I'd put that on my fridge. 
(by Shira Rachel Danan)