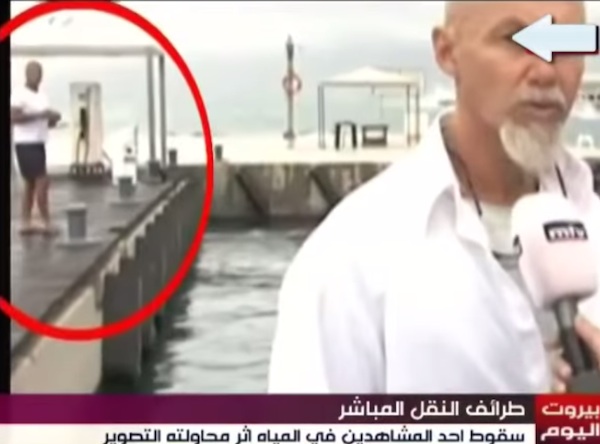 Hope that's a waterproof selfie.
Taking a selfie is not for the faint of heart. There are dangers at every turn. Dangers like capturing something weird in the background, getting yourself at a gross angle, walking into someone else who is also taking a selfie—and more mortal dangers, like drowning. 
If you do survive your selfie, you may end up embarrassing yourself on live TV. This is why experts recommend you always selfie with a buddy.
(by Shira Rachel Danan)