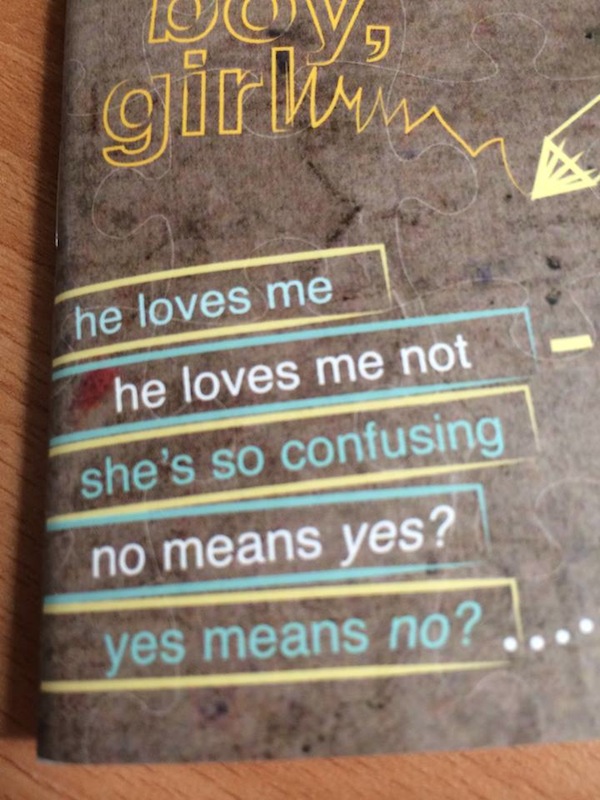 When it comes to this offensive class, no means no. (via)
Agatha Tan is our new hero.
She's a teenage student at Hwa Chong Institution, a secondary school in Singapore. When her school held a mandatory sex education session recently that was sponsored by Focus on the Family, a Colorado Springs-based Christian non-profit, Agatha was horrified, and she didn't stay quiet about it: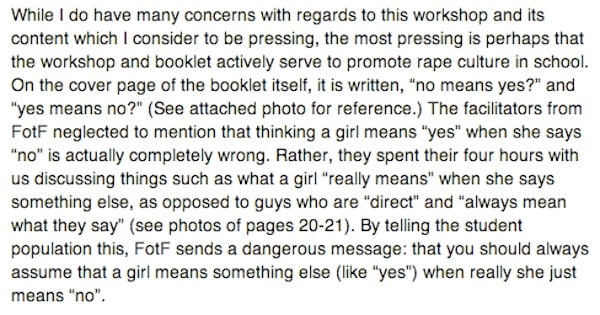 (via)
The attitude of the facilitators and the literature they handed out was sexist, overly light in tone, and even promoted the idea that you can never know if a "gal" means "yes" when she says "no." It also seemed to exclude LGBT students altogether.