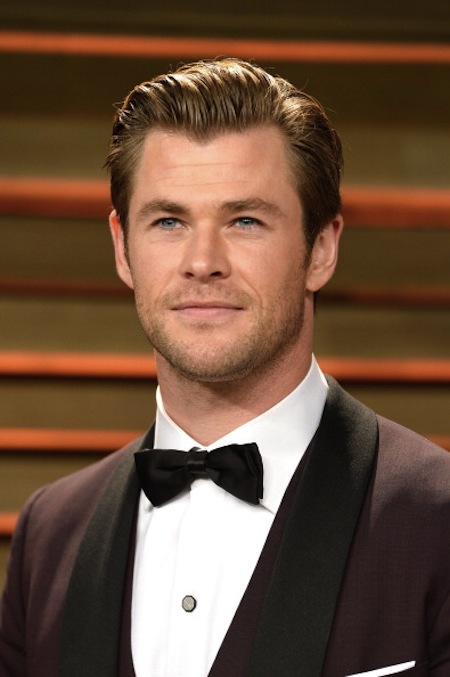 Truly a god among men. (Getty)
Chris Hemsworth has taken time out of his busy schedule of being gorgeous and sitting around in abandoned trucks while the sun sets over the Outback to be declared the Sexiest Man Alive by People Magazine. The selection of the Aussie actor—best known for playing Thor in the Marvel Avengers series—almost makes up for last year's choice of Adam Levine.
When he was told the big news, 31-year-old Hemsworth tells People his first thought was, "Good. But you're a couple of years late. I hit my peak a few years ago. On the decline now so I'm not sure if I still deserve it, but thank you." Naturally, he said all of this with the hint of a wry smile that made it clear his peak is right this second.
Asked what his wife—Spanish model and actress Elsa Pataky—thought of his award, Hemsworth said she "thought it was pretty funny, as I did. We had a good old laugh about it." They're probably always laughing together, though. That's just what the beautiful people do.
Oh, and did you know he's a dad? 
(by Shira Rachel Danan)