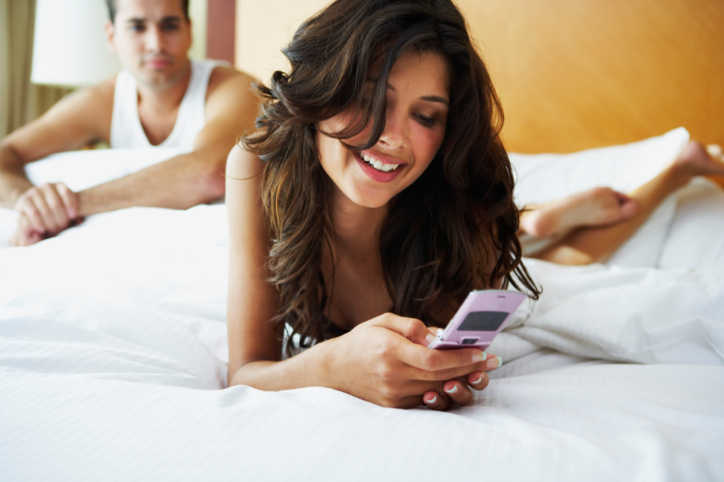 "I'm all alone, thinking of you."
Sad news. Science has proven that sometimes when you get a text from someone saying they are wearing nothing but a towel and a naughty smile, they might actually be wearing a pair of wrinkled khakis and a hoodie covered in Cheez-it dust. Because after a very necessary scientific study, it's been found that half of all sexters are liars.
The study conducted by Indiana University-Purdue University Fort Wayne surveyed 155 college students to find out how many of them had perved out on someone via text message. Of those surveyed, 109 claimed to have sexted, and 48% of them admitted to having been not entirely honest in the content of their sext. Gasp.