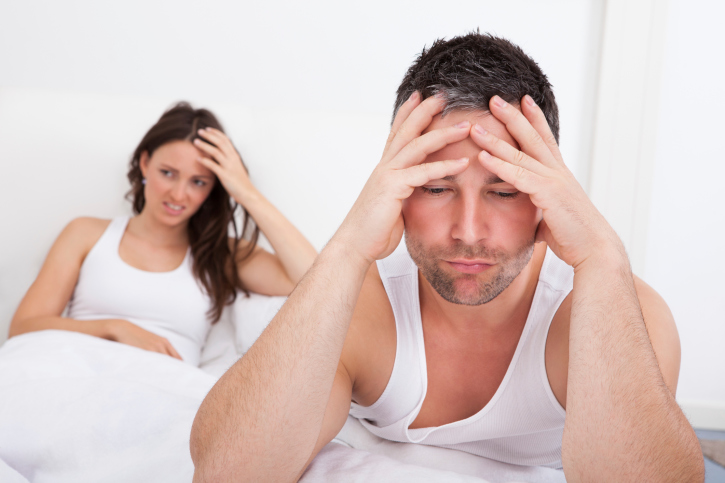 Things are tough all around.
If you were hanging around on the Internet late last week, you might have come across the sad story of a wife whose d-bag husband won the all-time passive-aggressive award by sending her a spreadsheet of all the excuses she's made to avoid having intercourse with his body. Here's that original spreadsheet image that swept across the web: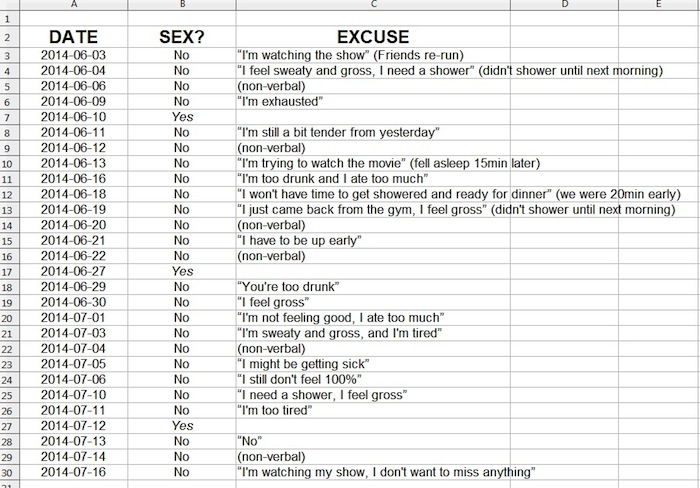 While this story was more a cautionary tale of how not to address a marital problem, nothing that spreads across the Internet can die without being imitated, if only for comic relief. So people quickly started making their own (fake, parody) spreadsheets to add to the Microsoft Office sexual history phenomenon.
There was the Healthy Relationship Sheet: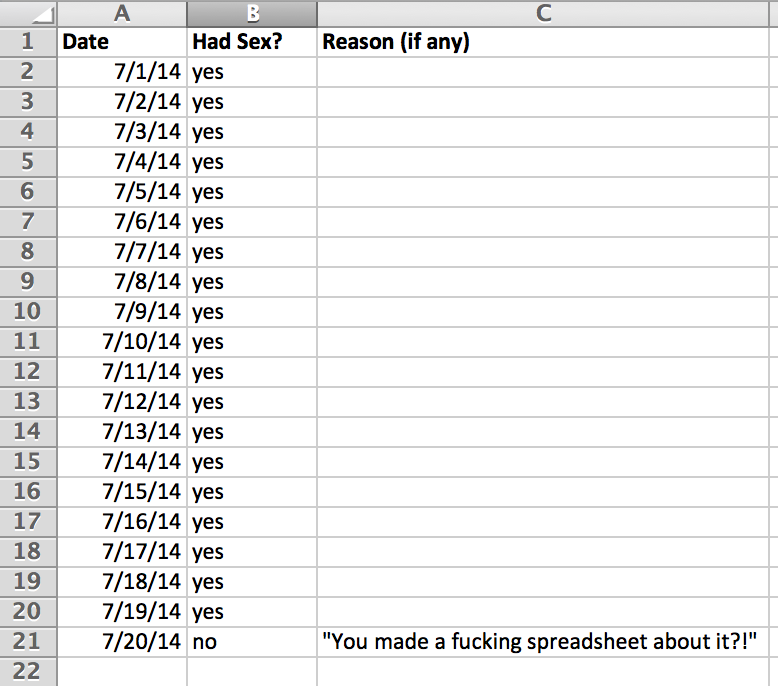 (Via)
The New Parent Sheet: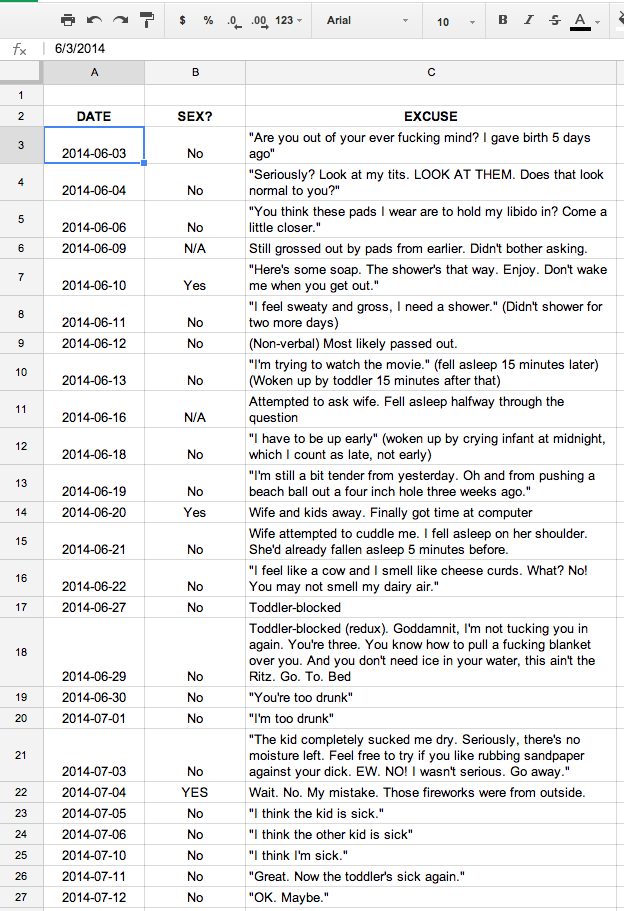 (Via)
And of course, the Sad And Lonely Sheet: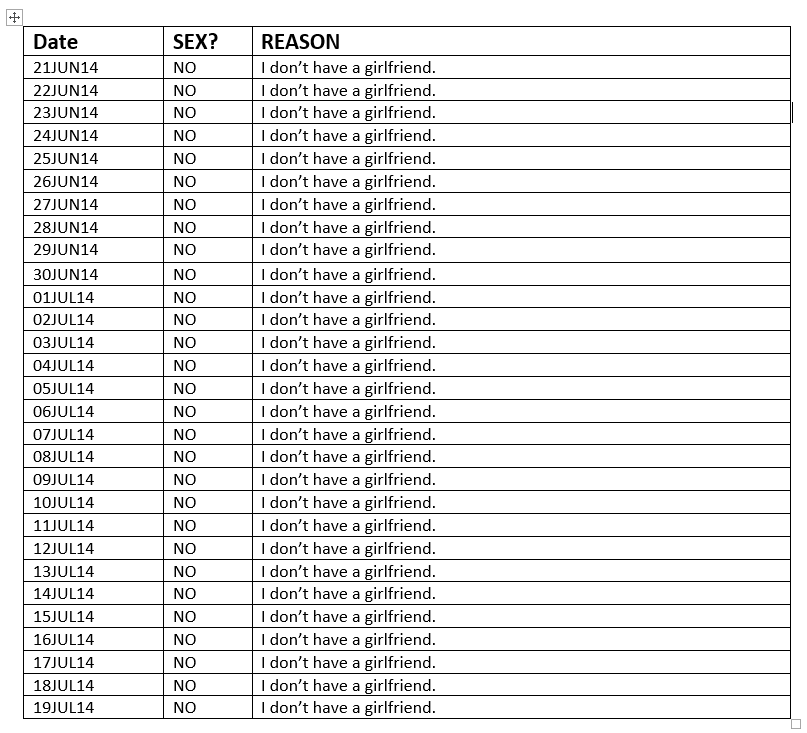 (Via)
We even got a peek inside the sexual frustrations of the common dog: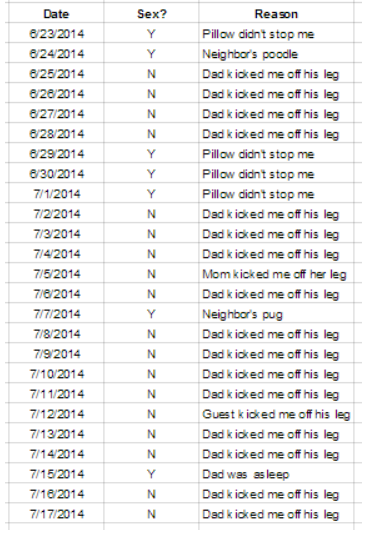 (Via)
Hopefully, that wife who received the original sheet can read these and have a laugh, and maybe wish she was married to one of these dudes instead (dog excluded).
(by Bob Powers)